Famous West Virginians (B)
Last revision: June 7, 2018
---
Travis Bagent (1976- ) has won several national titles in armwrestling. He was born in Charles Town and still lives there. More information is here and here.

Brig. Gen. John C. "Doc" Bahnsen Jr. is the author of American Warrior: A Combat Memoir of Vietnam,published in 2007. Bahnsen spent his last eight years of duty at brigade, division, corps, and army level. He commanded a platoon, troop, and squadron in combat, and a platoon, company, battalion, and brigade in Germany or the United States. He was an Assistant Division Commander of the 2d Armored Division, Chief of Staff of the Combined Field Army in Korea, and Chief of Staff of III Corps at Fort Hood. He was wounded during each of his two tours in Vietnam and wears a Distinguished Service Cross and five Silver Stars among numerous decorations. He lives in New Cumberland, W. Va. His web site is here; more information is here.

Eddy Bailes, a recording artist of the 1970s, wrote and recorded the hit song The West Virginian in 1975. It became a gold record. A bill in the state legislature would have made it the state song. After recording other songs, Bailes appeared in several movies and TV shows, and was the opening act for such stars as Rick Nelson, Marty Robbins, George Jones, and Mickey Gilly. He wrote Faron Young's last single, Just An Old Heartache. Bailes was was born in Parkersburg. He had been living in Hendersonville, Tennessee, until he died on June 17, 2002.

Walter Bailes (1920-2000) was a member of the popular 1940s-era Grand Ole Opry duo The Bailes Brothers. Walter and his brother Johnny were the classic Bailes Brothers duo. Brothers Kyle and Homer also performed with the group over the years in varying combinations. Walter wrote much of the group's material, including popular songs like Dust on the Bible and I Want to be Loved. During their run on the Grand Ole Opry from 1944 to 1946, they were among the show's most popular acts. Kitty Wells, Flatt & Scruggs, and The Everly Brothers all recorded songs written by Walter Bailes. The Bailes Brothers left the Opry in 1946 and moved to Shreveport, La., where they helped launch the Louisiana Hayride radio show. They continued to perform occasionally throughout the 1950s. Walter Bailes was a native of West Virginia.

Charlie Bailey has been the head football coach at the University of Texas-El Paso since 1993. Before that, he was an assistant for numerous college teams. He is a native of Poca who graduated from Poca High School.

Dale Baird is the winningest thoroughbred horse trainer in the United States, having won over 9000 races during his racing career, more than any other trainer in the history of horse racing. He is based at the Mountaineer racetrack in West Virginia and owns a farm nearby. He was born in Martinsville, Ill.

Barbara Baker was "an athletic and buxom battler and fought in the 50s and 60s with the greatest legends in professional womens wrestling," according this web page. She was the wife of "Ripper" Roy Collins. She is a graduate of Stonewall Jackson High School in Charleston.

Doug Baker (1959- ) was recognized as among the best of the Elvis impersonators by several Elvis fan clubs. He entertained from 1977 to 1988, recorded three albums, co-wrote I Miss You Elvis, and performed at Graceland. Douglas G. Baker Jr. was born in Bluefield, where he currently resides.

Eddie Baker (1897-1968) (born Edward King) was an actor who appeared in numerous films, mostly in the 1930s. He was the first Secretary-Treasurer of the Screen Actors Guild. He was born in Davis, W. Va.

Newton Diehl Baker (1871-1937), Secretary of War during World War I, was born at Martinsburg.

Gene Banks (1959- ) has been the head women's basketball coach at Bluefield State College since 1998. A native of Philadelphia, Banks was an All-American at Duke in the late '70s and early '80s who went on to play for six years in the NBA with the San Antonio Spurs and Chicago Bulls.

Kantroy Barber (1973- ) of the Carolina Panthers played college football at WVU. He was born in Miami, Fla.

Mike Barber was a wide receiver for the Cincinnati Bengals from 1990 to 1992. Before that he played for the San Francisco 49ers in 1989. He had been an All-American wideout for Marshall University. Barber is a native of Winfield.

Gray Barker (1925-1984), author, paranormal researcher, and founder of the International Flying Saucer Bureau. He wrote They Knew Too Much About Flying Saucers and was publisher of The Saucerian, a popular early UFO magazine. Barker privately did not take the subject seriously. He was born in Riffle in Braxton county and was living in West Virginia at the time of his death.

Herbert Paul "Babe" Barna (1915-1972) was an outfielder for Philadelphia, New York, and Boston from 1937 to 1943. He was born in Clarksburg, and died in Charleston.

Randy Barnes (1966- ) has been described as the greatest shot-putter who has ever lived. He holds both the outdoor and indoor world records and was a gold medalist in the 1996 Atlanta Olympics. He was born in Charleston and grew up in St. Albans and graduated from St. Albans High School in 1985.

Walter "Piggy" Barnes (1918-1998) was an actor who appeared numerous times on the TV series Bonanza. He also was in many Clint Eastwood movies, including High Planes Drifter, in which he played the sheriff, and Every Which Way But Loose, in which he played Tank Murdock He was born in Parkersburg.

Charlie Barnett (1954- ), a movie and TV actor, played Noogie Lamont in the TV series Miami Vice. He was born in Bluefield.

Woodrow Wilson Barr (1918-1942), a Marine killed in action during World War II, was posthumously awarded the Silver Star medal for his "conspicuous gallantry and intrepedity in action" during the action at Tulagi in the Solomon Islands. The U. S. S. Barr, a Navy Buckley-class destroyer escort, was named for him. He was born in Keyser.

Mike Barrett was a member of the U. S. basketball team that won a gold medal in the 1968 Olympics in Mexico City. He is from Richwood and played basketball at West Virginia Tech.

Robert V. Barron (1932-2000), actor, and director and scriptwriter for hundreds of hours of kids' TV shows. He played Abraham Lincoln in Bill and Ted's Excellent Adventure. His best-remembered television script was the Bonanza episode "Hoss and the Leprechauns." He was executive director and story editor for Saban Productions' X-Men and Mighty Morphin Power Rangers. Barron was born in Charleston and worked at WKNA and WTIP radio stations there.

Mike Bartrum (1970- ) of the New England Patriots played college football at Marshall. He was born in Gallipolis, Ohio.

Loretta Basham, formerly an actress, is married to actor Dean Jones. She was born and raised at Ghent in Raleigh County.

Lina Basquette (1907-1994) was a silent film star who appeared in Cecil B. DeMille's The Godless Girl (1929) and Frank Capra's The Younger Generation (1929). She was married to Sam Warner when he developed the first talking movie. Later in life she became a noted professional dog breeder. She moved to Wheeling in 1975 and lived there until her death at age 87 on Sept. 30, 1994.

Brad and Bart Batten, who wrestled in the WWF and NWA (now called WCW) in the 1980s, grew up in St. Albans and graduated from St. Albans High School. They were born in New Martinsville.

William Milfred Batten (1909-1999) was President of the J. C. Penny Corporation from 1958 to 1964 and Chairman of the Board of the New York Stock Exchange from 1976 to 1984. He was born at Reedy in Roane county, although an obituary at the Ohio State College of Business website says, "He started as a stock room employee in 1926 in his hometown of Parkersburg, W. Va., and worked his way up to chairman of the board and CEO, retiring in 1974. He is widely credited as the architect for that company. Among his achievements there were significantly expanding the merchandising line, introducing the J. C. Penney credit card and launching the company's catalog business."

Cliff Battles (1910-1981) was a halfback who played for the Boston Braves in 1932 and the Washington Braves/Redskins from 1933 to 1937. He played college ball at West Virginia Wesleyan. He was born in Ohio. He was inducted into the Pro Football Hall of Fame in 1968.

Jean Battlo (1939- ), a playwright and teacher, established Globe Stage, a replica of Shakespeare's Globe Theater, off U.S. 52 and Elkhorn Creek in McDowell County, in 1998. Her play "8," the story of a Jewish family just prior to Holocaust, was a 1990 finalist in the Eugene O'Neill National Playwright Competition. Battlo was born in Kimball, in McDowell County.

George Baumgardner (1891-1970) was a pitcher for the St. Louis Browns from 1912-1916. He was born and raised in Barboursville and is buried in Barboursville Cemetery. Family members say his career was shortened by shoulder injuries caused by pitching many double headers.

Phillip D. Beall (1924-1997) was a highly-decorated soldier in World War II and the Korean War. Among his medals are a Silver Star, two Purple Hearts, and two Bronze Stars. During the Korean War, he was a member of a unit which was cut off from all contact for five days; the action was described in an article in the Saturday Evening Post. Beall was later part of a military assistance advisory group stationed in Negelle, Ethiopia, where he helped establish a library that was named for him. He was born in Hedgesville in Berkeley County and attended Hedgesville High School. He graduated from WVU in 1950 and later taught Military Science there and at Potomac State College.

Aaron Beasley (1973- ) of the Jacksonville Jaguars played college football at WVU. He was born in Pottstown, Pa.

Tommy Beasley starred on the offensive and defensive line for Northfork High School in the early '70s; he went on to a stellar career as a defensive lineman for Virginia Tech, and then spent several years in the NFL with the Pittsburgh Steelers (collecting Super Bowl rings after the '78 and '79 seasons) and Washington Redskins.

Anthony Becht of the New York Jets played collegiate football at WVU.

Stanli K. Becker
Stanli K. (Mitchell) Becker (1942-1993) founded the Jesse Owens Youth Development Program at Cuyahoga Community College and was a guest at a White House reception along with members of Owens' family when the late Olympic star was honored. The program had begun as a purely recreational activity, but she developed it into a collegelike experience for young people between 16 and 21. Mrs. Becker, her husband and five children were the writers of All Blood is Red; All Shadows Are Dark!, a book in which they reject artificial racial classifications and share their experiences living in a multiracial household. She was born in West Virginia and graduated from Charleston High School, where she was the first black student admitted into the National Honor Society chapter. She is believed to be the first black student in West Virginia to be admitted to the NHS.
John Beckley (1757-1807) was appointed by Thomas Jefferson the first Clerk of the House of Representatives and the first Librarian of Congress. He was born in England. He owned large tracts of land in what is now West Virginia which his son Alfred inherited; Alfred founded the town of Beckley there in 1838.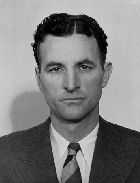 Clair Bee
Clair F. Bee (1896 or 1900-1983) was basketball coach at Long Island University, where his teams won the National Invitational Tournament in 1939 and 1941. Bee is considered the inventor of the 1-3-1 defense. He was a leading advocate of the 3-second rule and he helped the NBA develop its 24-second clock. His winning percentage (82.6%) is the highest of all basketball coaches in NCAA Division I. (As of Sept. 1999, behind Bee were Adolph Rupp, Roy Williams, and Jerry Tarkanian.) Bee was inducted into the Naismith Memorial Basketball Hall of Fame in 1967. He wrote over two dozen books of juvenile sports fiction. He was born in Grafton in 1900, according to one source; another source says he was born in Pennsboro in Ritchie County on March 2, 1896, and later played for the Grafton YMCA team.
Tech. Sgt. Bernard P. Bell was a recipient of the Congressional Medal of Honor for heroic action in World War II. A member of the U. S. Army 142nd Infantry, 36th Infantry Division, he singlehandedly captured a a schoolhouse filled with 26 German troops at Mittelwihr, France, on Dec. 18, 1944. Over the next several days, his eight-man squad held the schoolhouse, repelling numerous German attacks, driving back approximately 150, killing at least 87, and capturing 42. He personally killed more than 20 and captured 33 prisoners. Bell is a native of Grantsville.
Sandra Belton, a writer of children's books, is a native of Beckley. Among her books is From Miss Ida's Porch.
Sgt. Stanley Bender singlehandedly overtook a German machine gun battery near La Lande, France, on August 17, 1944. He is a recipient of the Congressional Medal of Honor. A bridge on I-64 in Raleigh County is named in his honor. He was born at Carlile in 1909. More information is here.
Pinckney Benedict has published two collections of short fiction, Town Smokes and The Wrecking Yard, and most recently a novel, Dogs of God. All three were named Notable Books by the New York Times Book Review. Benedict is a native of Lewisburg and grew up in southern West Virginia.
Michael Late Benedum (1869-1959) was known as "The Great Wildcatter." During his lifetime he amassed a fortune in the oil and gas business, ranking him in his day among the 100 wealthiest Americans. In 1944 he and his wife established the Claude Worthington Benedum Foundation in memory of their only son, who died at age 20 in 1918. He was born in Bridgeport.
Dr. Jesse Bennett in 1794 performed the first Cesarean section operation in the United States (on Elizabeth, his wife, saving both her life and the life of their daughter). He was Surgeon of the Second Virginia Regiment during the War of 1812 was a member of the jury at Aaron Burr's trial for treason. He lived in Mason County.
Thomas W. Bennett (1947-1969) was a conscientious objector who became a combat medic in Vietnam. He was killed in action near Pleiku on Feb. 11, 1969, and was awarded the Congressional Medal of Honor posthumously, the only conscientious objector to win the Medal of Honor in Vietnam. His name is on panel 32W, line 10, of the Vietnam Veteran's Memorial. Bennett was born in Morgantown. The Medal of Honor citation reads as follows:

For conspicuous gallantry and intrepidity in action at the risk of his life above and beyond the call of duty. CPL Bennett distinguished himself while serving as a platoon medical aidman with the 2nd Platoon, Company B, during a reconnaissance in force mission. On 9 February the platoon was moving to assist the 1st Platoon of Company D which had run into a North Vietnamese ambush when it became heavily engaged by the intense small arms, automatic weapons, mortar and rocket fire from a well fortified and numerically superior enemy unit. In the initial barrage of fire, 3 of the point members of the platoon fell wounded. CPL Bennett, with complete disregard for his safety, ran through the heavy fire to his fallen comrades, administered life saving first aid under fire and then made repeated trips carrying the wounded men to positions of relative safety from which they would be medically evacuated from the battle position. CPL Bennett repeatedly braved the intense enemy fire moving across open areas to give aid and comfort to his wounded comrades. He valiantly exposed himself to the heavy fire in order to retrieve the bodies of several fallen personnel. Throughout the night and following day, CPL Bennett moved from position to position treating and comforting the several personnel who had suffered shrapnel and gunshot wounds. On 11 February, Company B again moved in an assault on the well fortified enemy positions and became heavily engaged with the numerically superior enemy force. Five members of the company fell wounded in the initial assault. CPL Bennett ran to their aid without regard to the heavy fire. He treated 1 wounded comrade and began running toward another seriously wounded man. Although the wounded man was located forward of the company position covered by heavy enemy grazing fire and CPL Bennett was warned that it was impossible to reach the position, he leaped forward with complete disregard for his safety to save his comrade's life. In attempting to save his fellow soldier, he was mortally wounded. CPL Bennett's undaunted concern for his comrades at the cost of his life above and beyond the call of duty are in keeping with the highest traditions of the military service and reflect great credit upon himself, his unit, and the US Army.
Ray Benson (1951- ) was living in Paw Paw, West Virginia, when he helped form the band "Asleep at the Wheel." He is from Philadelphia.
Richard H. Benson was chairman of the paleobiology department at the Smithsonian's National Museum of Natural History from 1997 to 2001 and a widely known expert on animal forms. Benson conducted research around the world and was active in the revitalization of the dinosaur program at the museum. A native of Huntington, Benson held degrees from Marshall College, the University of Illinois and Leicester University in England. He died at age 73 on Feb. 19, 2003.
Charles Bent (1799-1847), a pioneer and fur trader in Colorado and New Mexico (1823-47). With his brother William he built a trading post, Bent's Fort, near present La Junta. He was civil governor of New Mexico (1846-47). He was born in Charleston (then in Virginia).
Morris Berman was a photographer whose photograph of bloodied New York Giants quarterback Y. A. Tittle kneeling in the end zone ranks among the most famous images in sports history. The photograph was taken in 1964 in the last game of Tittle's career while Berman was working for the Pittsburgh Post-Gazette. The photograph now hangs in the National Football Hall of Fame in Canton, Ohio. Berman also served as an Army photographer in World War II. His best known work in the Army were images of the corpses of Italian dictator Benito Mussolini and his mistress. Berman was a native of Wheeling. He worked for the Wheeling News and Pittsburgh Sun Telegraph before joining the Post-Gazette. He died on June 16, 2002, at age 92.
Leon "Chu" Berry (1910-1941) was a tenor saxophonist with Cab Calloway from 1937 until his death. He was born in Wheeling.
Vern Bickford (1920-1960) pitched a no-hitter for the Boston Braves, which he joined in the 1948. He is from Berwind in McDowell County, and played for the Welch Miners in the late 1930s. He was born in Hellier, Ky.
Cattana Biern played a key role in saving the fort at Elks Branch in 1707 during the seven day siege by attacking Indians. When the settlers in the fort ran out of water, Cattana ran to the spring outside the fort and brought back buckets of much needed water. Unfortunately, the Indians shot her in the back with a poisoned arrow and she died within an hour.
John Billheimer is a novelist. His first novel, Contrary Blues, draws on both his experiences as a transportation inspector and his West Virginia upbringing. It also introduced the character of Owen Allison, a federal transportation inspector with a knack for finding the unexpected. Highway Robbery (2000) is the second novel in the Owen Allison series. Billheimer grew up in Huntington and now lives in California.
Dwight Billings, professor of sociology at the University of Kentucky, teaches in a number of areas of sociology, including the sociology of religion and Appalachian studies. He has been a visiting scholar at Harvard Divinity School and the University of Rome. He has published extensively in the area of the sociology of religion and Appalachian culture, receiving the 2001 Weatherford Award for Best Book in Appalachian Studies for The Road to Poverty: The Making of Wealth & Hardship in an American Region presented by the Appalachian Studies Association and Berea College. He co-edited Confronting Appalachian Stereotypes: Back-Talk from an American Region. He is interested in religion as a source of empowerment and resistance in Appalachia. Billings graduated from Woodrow Wilson High School in Beckley in 1966. He attended WVU and earned his Ph.D. in sociology from the University of North Carolina.
Elmer Bird, "The Banjo Man from Turkey Creek," was named the best old-time banjo player four times by the Society for the Preservation of Bluegrass Music of America and six times by the Vandalia Gathering. He had retired from Union Carbide to forge a second career as a roving ambassador of old-time music. He died at age 77 on July 29, 1997, at his home near Hurricane.
Vicki Bird, singer, was a Hee Haw honey from 1989 to 1991. She is from Clay County.
John Peale Bishop (1892-1944), poet, novelist, and critic, a member of the "lost generation" and a close associate of the American expatriate writers in Paris in the 1920s. He became chief poetry reviewer for The Nation (1940) and was the author of books of verse Green Fruit (1917), Now with His Love (1933), Minute Particulars (1935), the novel Act of Darkness (1935), the short-story collection Many Thousands Gone (1931), and essays. He was born at Charles Town.
Sylvia Bishop (1933- ) began working at the Charles Town Race Track. She was a graduate of Storer College and was the first female African-American horse trainer in the U.S. For years she was the only woman horse trainer at the Charles Town Race Track. She was also a race horse owner and local business woman.
John Frederick "Sheriff" Blake (1899-1982) played for the Pittsburgh Pirates, Chicago Cubs, Philadelphia Phillies, St. Louis Cardinals, and St. Louis Browns between 1920 and 1937. He was the losing pitcher in the famous game in the 1929 World Series in which his Cubs lost to Philadelphia 10-9 after leading 9-2 after the seventh inning, although he only faced two batters in the game. Blake was born in Ansted and died in Beckley.
Florence A. Blanchfield (1884-1971) became Superintendent of the Army Nurse Corps in 1943. At that time, women in the army could only hold relative rank. Lt. Col. Blanchfield led the fight to secure full rank for women, and in 1947 the Army and Navy revised regulations to permit women to hold full rank. General Eisenhower bestowed upon Col. Blanchfield the first regular army commission to be awarded a woman. The hospital at Fort Campbell, Ky., is named for her. She was born in Shepherdstown.
Dale Blaney, who now races on the Pennzoil World of Outlaws Sprint Car Series, was a shooting guard for WVU's basketball team from 1983 to 1986. He is a native of Hartford, Ohio. His brother Dave races in the NASCAR Busch and Winston Cup Series.
Paul Blizard is a former Jehovah's Witness who was a member of the world headquarters staff. He has appeared on the Oprah Winfrey Show, Donahue, and the 700 Club, where he discussed the dilemma he and his wife faced in 1980 when doctors told them their baby daughter would die if she did not receive an emergency blood transfusion. Their decision was overruled by a court order. Blizard later left the Witnesses and now maintains a website critical of the organization. In 1998 he became senior pastor of Memorial Baptist Church in Beckley.
William Blizzard (1892-1955) achieved national prominence at age 29 after the Battle of Blair Mountain in which miners fought a pitched battle against sheriff's deputies and armed guards. State and federal troops were called in and World War I planes were used to bomb union forces. Authorities considered him the general of the miners' army and he was indicted for treason, charged with an "armed insurrection against the state." In 1921 he was tried in the Jefferson County Courthouse in Charles Town, the same building in which John Brown had been convicted of treason in 1859. After several trials in different locations, all charges against Blizzard were dropped. He later became an official in the United Mine Workers union. He was born in Kanawha County.
Monte Blue (1890-1963), a silent film star, was born in Indianapolis and died in Milwaukee, but lived for a time in Charleston.
Ernie "Lightfoot" Boggs grew up in Nitro and started his martial arts training in 1970 as a young boy at a YMCA in St. Albans. He became the first American ever to win a world title in jujitsu and in a ten year span as head coach of Team USA he produced more champions than any other coach in the world with 23 world champions, 16 junior world champions and 44 national champs. He has been inducted into multiple Martial Arts Hall of Fames and is one of only five Americans ever to be inducted into the Pantheon Hall of Sports in Geneva, Switzerland. He is a founding member of the United States Sport Jujitsu Association (USSJA) as well as the International Sport Jujitsu Association (ISJA) and is credited for promoting the very first tournament that allowed kick, punch, throw and submission grappling on an organized level for men, women and children of all ages and experience levels. It was called "sport jujitsu" and it is the forefather of what is known today as MMA. More information is available here.
Neil Boggs was a longtime NBC correspondent in Washington. He was a temporary moderator for Meet the Press. Boggs also worked for ABC in Washington. He was born and grew up on Clay County, West Virginia, and worked for the Charleston Gazette and WSAZ-TV in Huntington. In 2006 he was living in Belen, New Mexico.
Merwyn Bogue (1908-1994), better known as Ish Kabibble, a member of Kay Kyser's band, graduated from West Virginia University in 1930, majoring in economics. He was born in Erie, Pa.
William T. "Bill" Bolling (1957- ) in 2011 is the current Lieutenant Governor of Virginia. Bolling was born in Sistersville and was raised in the coal fields of southwest Virginia and southern West Virginia. He graduated from the University of Charleston in 1978 with a B.S. degree in Political Science.
Jack Bonasso and Larry McClurg fronted the band Mind Garage, which recorded two albums for RCA Records, Mind Garage (1969) and Mind Garage Again (1970). They included the songs What's Behind Those Eyes? and Tobacco Road. They are from Fairmont. Other band members: Norris Lytton, who lives in Charleston, Ted Smith, who was the drummer, and John Vaughan, who was lead guitarist. All attended WVU where the band had its origin. In 2005 the band was in the process of reforming.
Julia Bonds won a Goldman Environmental Prize in 2003 for her work as executive director of Coal River Mountain Watch, a watchdog and advocacy organization that works to end mountain top removal strip mining. She lives in Whitesville. More information is here.
Daniel Boone (1734-1820), early frontiersman and legendary hero who helped blaze a trail through Cumberland Gap, a notch in the Appalachian Mountains near the juncture of Virginia, Tennessee, and Kentucky. He was born in Pennsylvania and died in Missouri. From 1788 to 1798 he lived near Point Pleasant (then in Virginia), and served in the Kanawha County militia. He also served as a member of the Virginia legislature from Kanawha County.
Bruce Bosley played fourteen seasons with the San Francisco 49ers and ended his career with Atlanta in 1969. He was chosen for the Pro Bowl as a guard in 1960 and as a center in 1965, 1966 and 1967. He was a number two pick in the 1956 draft by the 49ers. He had been an All American at West Virginia University. Bosley was born in Fresno but grew up in Green Bank and graduated from Green Bank High School. He died at age 61 in 1995.
Bobby Bowden, best known as head football coach of the Florida State Seminoles, previously was head coach at West Virginia University. He was born in Alabama.
Terry Bowden is a college football analyst for ABC TV, working in ABC's studio show. He resigned as the head football coach at Auburn during the 1998 season. He played for his father, Bobby, at WVU in the 1970s. He has also been head football coach at Salem College. He is a graduate of Morgantown High School.
Tommy Bowden is the head football coach at Clemson. He led Tulane to an 11-0 regular season in 1998 before taking the head coaching job at Clemson. (Tulane went on to win its bowl game without Bowden.) He played for his father, Bobby, at WVU in the 1970s. He is a graduate of Morgantown High School.
Bob Bowman (1910-1972) pitched for the McDowell Co.-based semi-pro team "the Rinkydinks" in the '30s, before signing a contract with the St. Louis Cardinals. Bowman made it to the big league Cardinals in 1939, going 13-5 with a 2.60 ERA in his rookie campaign. His career tailed off afterwards, spending only another year with the Cardinals and short stints with the New York Giants and Chicago Cubs before leaving the game for good in 1942. Bowman was born and raised in Keystone.
Don Boyd (1921-2005) played trombone for the Glen Gray, Harry James, and Les Brown orchestras. He is heard on the Les Brown hit I've Got My Love To Keep Me Warm. Boyd grew up in Beckley and was a 1939 graduate of Woodrow Wilson High School.
Isabelle "Belle" Boyd (1844-1900), Confederate spy. She became a Confederate heroine in May 1862 by signaling Jackson's troops to accelerate their advance to save the bridges at Fort Royal. Three times arrested, she escaped to England carrying Confederate dispatches in 1864 and was captured again. She wrote a dramatic account of her life as a spy, Belle Boyd in Camp and Prison. She was born in Martinsburg (then in Virginia).
Jennings Boyd (1933-2002) coached Northfork High School's boys basketball team to eight straight state championships (1974-81). In 1981, Win Eliot spoke about Boyd on CBS Radio. The sound clip is here.
Rev. Nathan Brackett founded Storer College in 1867 at Harpers Ferry. He was associated with the Freewill Baptist Church and originally came to Jefferson county with a mission to start schools for black children in the area. He opened schools in Harpers Ferry, Charles Town, Shepherdstown, and Martinsburg. West Virginia was the first southern state to provide for education of African-American children.
John Bradford (1905-1983), an actor, appeared in Life Begins at 40 (1935), The Old Corral (1936), Undersea Kingdom (1936), and 365 Nights in Hollywood (1934). His real name was Charles Coleman, Jr. After he came home from Hollywood, he became a long-time popular morning radio personality in Charleston, working at WGKV and WTIP as Charlie Coleman. He was born in Pratt, W. Va.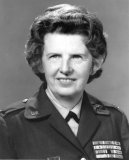 Col. Ruby G. Bradley (1907-2002) was one of the most decorated women in U. S. military history. She began as an Army nurse in 1934, served in the Philippines in 1941 where she was captured by the Japanese after Pearl Harbor, and was a POW until February 1945. While a prisoner of war she continued to work as a nurse in the prison camp assisting with 230 operations and 18 births. Bradley served in the Korean War as Chief Nurse for the 171st Evacuation Hospital before being named Chief Nurse for the Eighth Army in 1951 where she supervised over 500 Army nurses throughout Korea. Her military record included 34 medals and citations of bravery, including two Legion of Merit medals, two Bronze stars, two Presidential Emblems, the World War II Victory Medal and the U.N. Service Medal. She was also the recipient of the Florence Nightingale Medal, the Red Cross' highest international honor. She was born on a farm outside of Spencer and taught four years in one-room schools in Roane County before she became an Army nurse.
Rich Braham (1970- ) is an offensive lineman for the Cincinnati Bengals. He was drafted by the Arizona Cardinals in 1994. He was a walk-on at WVU and earned All-America status. He was born in Morgantown and graduated from University High School.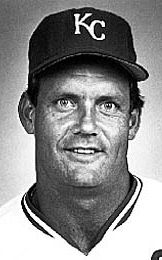 George Brett
George Howard Brett (1953- ) played for the Kansas City Royals from 1973 to 1993. He was elected to the Hall of Fame in his first year of eligibility and was inducted in July 1999. He was born in Glen Dale, although he grew up in southern California.
Fred Briggs, veteran NBC correspondent, was employed by WSAZ radio and TV in Huntington in the 1950s.
Phil Brito (1915- ), an actor, played Phil Howard in Sweetheart of Sigma Chi (1946). He was born Philip Colombrito in Boomer, W. Va.
Jim Brogan, who started his NBA career playing for the Golden State Warriors and finished with the San Diego Clippers, is now a writer and speaker. He is a graduate of West Virginia Wesleyan College. His web site is here.
Charles Frederick Tucker Brooke was a leading authority on Shakespeare and Elizabethan literature and the first Rhodes Scholar from West Virginia. He was an English professor at Cornell and Yale University and an exchange professor for the University of London. He wrote several books, among them Shakespeare's Sonnets (1936). Tucker was born in Morgantown and graduated from WVU.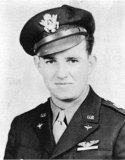 Lt. Col. Charles L. Brown (1922-2008) was a B-17 Flying Fortress pilot during World War II. He was awarded the Air Force Cross for extraordinary heroism during a bombing raid over Germany in 1943. After the war, Col. Brown was a Special Agent with the Air Force Office of Special Investigations, serving at Wright-Patterson AFB. There he received and analyzed reports of sightings of unidentified flying objects. In 1992 he was recognized by the Governor of West Virginia with the Distinguished West Virginia Award, both for his government service and research career. After he retired, he stated that he believed that extraterrestrial craft have been operating in our air space for over 50 years. In 2001 he stated, "I became clearly convinced that there was substance to what was being reported, in that we had ground visual, ground radar, airborne visual, and airborne radar confirmation of some of these sightings. The individuals who made the sightings were everything from airline pilots, military pilots, police officers—some of the people that your lives depend upon on a daily basis. These are very reputable and credible people." Col. Brown was born in Lewis County and attended Lewis County schools. He was married in Jan Lew in 1948.
Dick Brown (1935-1970), a catcher for the Indians, White Sox, Tigers, and Orioles from 1957 to 1965, was born in Shinnston.
Larry Brown (1940- ), a shortstop for the Indians, A's, Orioles, and Rangers from 1963 to 1974, was born in Shinnston.
Natie Brown, a heavyweight contender in the 1930s, twice fought Joe Louis, in 1935 and 1937. He was a guest at the Charleston Golden Gloves every year until his death. Brown ran Mackie's Discount, a wholesale house on Capitol Street in Charleston.
Thornberry Bailey Brown of Flemington Township in the community of Astor was the first union soldier killed by enemy action in the Civil War. On May 22, 1861, while engaged in obtaining recruits, he was fired upon by Confederate pickets at Fetterman, near Grafton. He was given a military funeral and buried in a temporary cemetery on upper Maple Avenue in Fetterman, according to Famous First Facts. Another source says his remains were buried in the Fleming Cemetery near College Hill at Flemington and later relocated to the National Cemetery at Grafton.
Tony Brown (1933- ) is a television talk-show host and writer. In 1970 he became executive producer of Black Journal on PBS; the show was renamed Tony Brown's Journal in 1977. He was born in Charleston and was reared by two domestic workers who informally adopted him at the age of two months after his father deserted the family and left his mother destitute. When these women died, within months of each other, Brown went to live with his mother in a housing project located in a section of Charleston called the Manor. His parents were divorced. He attended Boyd Elementary, Boyd Jr. High, and Garnet High School, where the drama teacher recognized Brown's talent and cast him for a leading part in the school play, Our Town. On May 7, 1951, shortly before his high school graduation, Brown performed segments of Julius Caesar on WGKV radio in Charleston.
Troy Brown (1971- ) of the New England Patriots played college football at Marshall. He lives in Huntington during the off season. He was born in Blackville, S. C.
Joan C. Browning is a writer and lecturer living in Greenbrier County. Her experiences as a 1960s Freedom Rider and social justice activist are described in "Shiloh Witness," an autobiographic chapter in the volume Deep In Our Hearts: Nine White Women in the Freedom Movement and in the article "Invisible Revolutionaries: White Women in Civil Rights Movement Historiography" in the Fall 1996 Journal of Women's History. She is writing a biography of Rev. Joseph A. Rabun, who was fired from the pastorate of McRae Baptist Church in 1947 for his preaching and practicing of racial brotherhood in her childhood home of Telfair County, Georgia, and a pictorial history of African-American life in the Greenbrier Valley of West Virginia. More about here is here.
Traphes Bryant worked at the White House from the Truman to the Nixon administrations, tending to the dogs of the Presidents. He wrote (with Frances Spatz Leighton) Dog Days at the White House (1975), in which he states that he was raised in West Virginia and that his brother is a former Mayor of Summersville.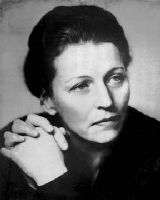 Pearl Buck
Pearl Buck (1892-1973), American novelist, born in Hillsboro, W. Va. The daughter of American missionaries, she lived in China until 1933. Of her more than 85 books, many sympathetically portray China and its people. Her simple, direct style and concern for the fundamental values of human life were derived from her study of the Chinese novel. She was awarded the Nobel Prize in literature in 1938. Among her works are The Good Earth (1931), a dramatic tale of China in the 1920s that received a Pulitzer Prize for fiction in 1932 and has continued to be very popular, and Dragon Seed (1942). Her last works include The Kennedy Women (1970) and China As I See It (1970). [Funk and Wagnalls Encyclopedia]
Frank Woodruff Buckles (1901-2011) was the last known surviving American-born veteran of the First World War. In 2010 he was honorary chairman of the World War I Memorial Foundation. He was born in Missouri. He was 16 when he enlisted but persuaded the Army he was 18. He saw no combat but worked as a driver and warehouse clerk in Europe and helped repatriate German prisoners after the war. After he married in 1946 he settled on a 330-acre farm near Charles Town, where he lived until his death. His grandfather was from West Virginia.
Edward O. "Ed" Buckbee was Director of the U. S. Space and Rocket Center before co-founding Space Camp USA and Aviation Challenge in Huntsville. He is a native of Romney and a 1954 graduate of Romney High School.
Danny Buggs (1953- ), a wide receiver who had a ten-year professional career in three different leagues, earlier played for WVU. He was born in Duluth, Ga.
Marc Bulger, a quarterback for the Saint Louis Rams, played collegiate football at WVU. He was born and raised in Pittsburgh.
Scott Bullett (1968- ), who played for the Pittsburgh Pirates and the Chicago Cubs before joining the Cincinnati Reds, was born in Martinsburg. Vicky Bullett (1967- ), Scott's sister, won an Olympic gold medal in 1988 in basketball and now plays for the Charlotte Sting in the WNBA.
Rex Bumgardner (1923-1998) was a halfback for the Cleveland Browns during the 1940s and 1950s. He played basketball for Victory High School in Clarksburg and was on the all tournament team in 1941 state basketball tournament.
Jim Bunning (1931- ), hall of fame pitcher, played for the Charleston Senators in the 1950s and lived in Kanawha City. He was born in Southgate, Ky. He was elected to the U. S. Senate from Kentucky in 1998 after having served in the House of Representatives.

Lew Burdette
Selva Lewis "Lew" Burdette (1926-2007), pitcher for the Milwaukee Braves, won three games against the powerful New York Yankees in the 1957 World Series. In October 1957, Lew Burdette shut out the New York Yankees twice in four days becoming the first pitcher in 37 years to win three complete games in a single World Series and the first since 1905 to throw two shutouts in a single Series. The wins gave Milwaukee its only world championship, and Lew Burdette earned Series MVP honors for his 3-0 record, 0.67 ERA, and 24 consecutive scoreless innings against the Yankees. He ended his 17-year career in 1967 with a total of 203 wins. He was the player noted by Fidel Castro in an interview not long after the Cuban revolution, in which he referred to Burdette as "Hombre el Saliva." Burdette was born in Nitro. He died on Feb. 6, 2007, in Winter Garden, Fla.
Steve Burgess is the bass player for the band The Screamin' Cheetah Wheelies, which is signed to Capricorn Records. He grew up in Charleston and graduated from Stonewall Jackson High School in 1971.
Jesse "the Crab" Cail Burkett (1868-1953) entered pro baseball in 1888 as a pitcher but switched to the outfield. Burkett played for many teams, having best years with Cleveland Spiders and St. Louis Cardinals. He ended his major league career in 1905 and went on to coach, manage, and scout. He also owned the Worcester club of New England League (1906-13). His nickname given for his tendency to insult and complain. In 1946 he became the first West Virginian elected to Hall of Fame. Burkett was born in Wheeling. [Another source gives 1870 for his birth year.]
Stephen Burleigh (1949- ), a TV and movie actor, was born in Wheeling.
Bill Burrall is Director of Instructional Technology Programs for Marshall County Schools in Marshall County. Bill has 37 years of experience in education, having begun his teaching career at Wheeling Central Catholic High School in 1971. Bill has served Governor Gaston Caperton's Education First Panel, the West Virginia Technology Task Force and represented the nation's educational community when he testified at a US Senate hearing on the Telecommunications Bill which evolved into what we know now as the "E-Rate". He was recognized as IBM's National Technology Teacher of the Year for 1993, an Ashland Oil Teacher Achievement Award Winner for 1994, a Christa McAuliffe Fellowship Winner for 1995, selected as a member of Classroom Connect's S.T.A.R. Society in 1996, and was named 1999 WV Technology Coordinator of the year by WVTEAMS. In February of 2005, he was selected as one of eight semi-finalists for the Alan B. Shepard Technology in Education Award by the Astronauts Memorial Foundation (AMF) in partnership with the Space Foundation and NASA.
Bob Burroughs, composer and musician, is from Bluefield.
Shane Burton (1974- ), a defensive tackle for the Carolina Panthers who blocked a field goal in the 2004 Super Bowl, was born in Logan.
Sylvia Mathews Burwell (1965- ) was confirmed as the director of the Office of Budget and Management for the Obama administration in April 2013. She had earlier been deputy chief of staff to President Clinton and served as chief of staff to former Treasury Secretary Robert Rubin. She is a native of Hinton.
Wes Bush, who in 2007 was President and Chief Operating Officer of Northrop Grumman Corporation, grew up in Morgantown and graduated from Morgantown High School. More about him is here.
Max Butcher, a pitcher for the Pittsburg Pirates in the 1930s, lived at Man in Logan County.
Betsy Byars (1928- ), author, won the Newbery Medal in 1971 for The Summer of the Swans. She lived in Morgantown when her husband was a WVU professor in the late 1960s to late 1970s.
Leland Byrd recently retired as Director of Athletics at Western Michigan University. He earlier was Athletic Director at WVU, where he was an All-American basketball player. He is a native of Matoaka and was a head basketball coach at Hinton High School. [Another source says he is a Kentucky native.]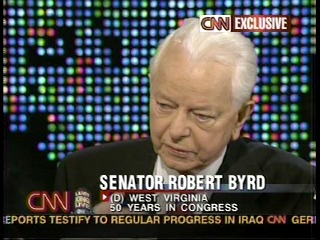 Robert Carlyle Byrd (1917-2010) was the longest-serving member of the U. S. Congress in history. He was the majority leader of the Senate from 1977 to 1981 and from 1987 to 1989. He cast more votes than any other Senator in U. S. history. He considered Sophia his hometown, although he was born in North Wilkesboro, N. C. Byrd's mother died on Armistice Day in 1918, during the influenza epidemic, when he was just short of one year old. His father sent him to live with his aunt and uncle, Vlurma (Sale) and Titus Dalton Byrd, in West Virginia. In a 1998 Mother's Day speech Byrd said that his mother knew that she might not recover and that she asked his father to give him to his sister Vlurma. In 1971 Byrd learned from an older brother his real name (Cornelius Calvin Sale Jr.) and his true birthday (Nov. 20, 1917). Until that time, he believed his date of birth to be January 15, 1918. Byrd's education began in a two-room schoolhouse in Algonquin in Mercer County when he lived up a hollow in a house with no running water and no power. As his foster father, a miner, drifted from job to job, Byrd spent a rather bleak childhood in a succession of company towns. The family moved to Stotesbury. Byrd was the valedictorian of the 28-student 1934 class of Mark Twain High School in Stotesbury, but because of the Depression he could not afford to go to college. He worked briefly as a gas station attendant, then took a job as a produce boy at a local market. Eager to improve himself, he studied a meat cutter's manual in his spare time and, by the end of the 1930's, he was earning $85 a month as the head butcher at a grocery store in Crab Orchard. [He worked at the Carolina Super Market in Crab Orchard, probably the market referred to here.] On May 29, 1937, he married Erma Ora James (b. Floyd Co., Va.; died in 2006 at age 88) in a small ceremony attended only by their parents at the home of Rev. U. G. Nichols. According to her obituary, they met while both were students at Mark Twain Grade School in Raleigh County. Byrd moved to Baltimore in the early 1940's to work as a welder in the wartime shipyards, but returned to West Virginia after the war ended and opened his own grocery store in Sophia in 1948. In an interview, Byrd said that he was baptized in the church yard of Crab Orchard Baptist Church in Crab Orchard in 1946. Byrd taught a popular adult Bible class in the basement of Crab Orchard Baptist Church. A 1952 campaign ad reported, "As a teacher of an adult Bible class he built its membership up from 6 to 636 in one year, making it the largest adult Sunday School class in the state of West Virginia. The pastor of Byrd's church, Rev. C. Shirley Donnelly, D. D., insisted that the class be named the Robert C. Byrd Bible Class, and the class lesson has for three years been broadcast over Beckley station WWNR." In 1946 he ran for his first public office, winning election to the West Virginia House of Delegates. His slogan was, "Byrd by name, Byrd by nature, let's send Byrd to the Legislature." On Nov. 18, 2009, Byrd became the longest-serving lawmaker in congressional history, serving 56 years and 320 days.

Harry Flood Byrd (1887-1966), the brother of Richard E. Byrd, was a U. S. senator from Virginia from 1933 to 1965, although he was born in Martinsburg.
---
Front - A - B - C - D - E - F - G - H - I - J - K - L - M - N - O - P - Q - R - S - T - U - V - W - X - Y - Z