Famous West Virginians (M)
Last revision: May 4, 2013
---
William H. Macy (1950- ), the actor, attended Bethany College, intending to pursue a degree in veterinary science. However, he dropped out in less than a year and in 1970 transferred to Goddard College in Plainfield, Vt., for its highly reputed drama program. He was born in Miami, but moved to Cumberland, Md., with his father at age 9.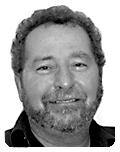 Tom Maddox
Tom Maddox (1945- ) is a science fiction writer who has published stories in Omni and Isaac Asimov's SF Magazine. His first novel was Halo (1991). He and William Gibson wrote an X-Files script, "Killswitch," which aired in February 1998. Another script by them, "First Person Shooter," is scheduled to air on February 27, 2000. He is currently editor of PrivacyPlace, an online magazine devoted to personal privacy issues. Maddox is a native of Beckley and attended Woodrow Wilson High School there in 1960-61, before his family moved to Virginia.
Ann Magnuson (1956- ) is an actress and singer who appeared in Clear and Present Danger and other movies, was a regular on the TV show Anything But Love, and was the lead singer in the alternative band Bongwater. She was born in Charleston.
Ben Mahmoud (1935- ) is a contemporary American artist. Painting has been his most successful medium, attracting critical acclaim and commercial success, but he has also worked in other media, including print making, photography, and sculpture. In 1972 he established an affiliation with the Sonia Zaks Gallery in Chicago that would last thirty years. He currently remains affiliated with the Patricia Rozvar galleries in Washington. Mahmoud has exhibited his work at galleries and museums throughout the American Midwest, and also in New York City, Washington, Holland, and Germany. His work has been added to over 25 permanent, public collections, including the Art Institute of Chicago, and the Brooklyn Museum. He currently lives in New Port Richey, Florida, where his fascination with the surrounding flora has influenced a growing collection of sculptures he calls The Florida Series. Mahmoud was born and grew up in Charleston. [This information was taken from his Wikipedia entry. Ben Mahmoud's web site is here.]
Keith Maillard (1942- ) has written the novels Two Strand River (1976), Alex Driving South (1980), The Knife in My Hands (1981), Cutting Through (1983), Motet (1989), and Light in the Company of Women (1993). He has also worked as a folksinger and music teacher. He was born in Wheeling.
Joe Manchin III (1947- ) became Governor of West Virginia on Jan. 17, 2005. He was born in Farmington. He received national attention in January 2006 when twelve coal miners were killed in a mine accident at Tallmansville in Upshur County. Gov. Manchin's uncle was killed in the Farmington coal mine disaster in 1968.
Charles Manson (1934- ) spent much of his childhood in McMechen and also lived for a time in Charleston. He was born in Cincinnati or in Kentucky, according to several sources.
Charlie "Chuck" Manuel (1944- ) is the manager of the Philadelphia Phillies. His team won the 2008 World Series over the Tampa Bay Rays. He was born in Northfork, W. Va., although his family was actually living in Virginia at the time and he grew up in Virginia. He was born in a car while his mother was visiting her mother.
"Pistol Pete" Maravich (1947-1988) was selected in 1996 as one of the 50 greatest NBA basketball players ever. While very young, he lived in Elkins, when his father coached basketball at Davis and Elkins College in the mid 1950s. His family then moved to Beaver Falls, Pa.
Gino Marchetti (1927- ) was named the top defensive end of the NFL's first 50 years and was inducted into the Hall of Fame in 1972. He was born in Smithers, W. Va. His family was moved to a California detention camp when he was 14 because his father was an Italian immigrant.
Basilio Marchi (1908-1997) played football for the Pittsburgh Pirates (old name for the Pittsburgh Steelers) in 1934 and for the Philadelphia Eagles in 1942. He was born in Middleport, Ohio, and grew up in Parkersburg and attended Parkersburg High School.
Patrick Markey produced The Associate, which stars Whoopi Goldberg, Dianne Wiest, and Tim Daly. He co-produced A River Runs Through It and produced The Joy Luck Club, The Quick and the Dead, and The Ties That Bind. He also developed and produced the NBC telefilm Following Her Heart, which starred Ann-Margret. The oldest son in a family of fourteen children, Markey was born in West Virginia but raised in Ohio.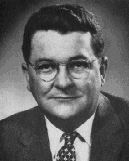 William C. Marland
William Casey Marland (1918-1965) was Governor of West Virginia from 1953 to 1957. Marland attracted nationwide attention in 1965 when a reporter found him working as a cab driver in Chicago. At a news conference, Marland explained he had been a cab driver for two years while battling alcoholism. Marland was born in Johnson City, Illinois, but he moved with his parents to Glen Rogers in Wyoming County at age seven.
George Preston Marshall (1897-1969) purchased the Boston Braves in 1932 and moved the franchise to Washington in 1937, changing the name of the team to the Redskins. Marshall was among the team owners who in 1933 broke the league into two divisions with a championship game. Marshall was an NFL Hall of Fame charter member. He was born in Grafton. [Another source gives 1896 for his birth year.] He is buried in Indian Mound Cemetery in Romney.
Peter Marshall (1927- ), host of the original version of the TV show Hollywood Squares, was born in Huntington and grew up in Clarksburg. He left West Virginia at age 12 following the death of his father Ralph, a pharmacist.
Sarah Catherine Marshall (1914-1983) wrote the best-selling novel Christy, which later became a TV series, and A Man Called Peter. She lived in Keyser from age 9 and is a graduate of Keyser High School. Her father was a Presbyterian minister in Keyser. She married Peter Marshall, Chaplain of the U.S. Senate, at the church in Keyser.
Christy Martin (1968- ) is the most recognized female boxer in the world. She has appeared on major pay-per-view boxing cards featuring Mike Tyson, and has been featured on the cover of Sports Illustrated. Martin has also appeared on Roseanne, Today, Prime Time Live, and the Tonight Show with Jay Leno. She is from Mullens and is a graduate of Concord College.
Rod Martin (1954- ) played for the Oakland Raiders in the late 1970s and early 1980s as a defensive back. He set a record for most interceptions (3) in a single Super Bowl game. In 2002 he was head trainer for the Raiders. He was born in Welch, although he first started playing football in high school in California.
Chris Massey (1979- ) is a center for the St. Louis Rams. He is from Chesapeake and graduated from East Bank High School.
Sylvia Mathews became deputy director of the Office of Management and Budget (OMB) under President Clinton in October 1998. She had been deputy chief of staff to the president in 1997. Mathews served as chief of staff to Treasury Secretary Rubin, from 1995 to 1997. In 1993, she became staff director for the National Economic Council. Mathews joined the Clinton administration in 1992 as manager of the Economic Transition team. Mathews graduated cum laude from Harvard University with an A.B. in Government in June 1987. As a Rhodes Scholar, she received an honors degree (B.A.) in philosophy, politics and economics in June 1990 from Oxford University. She is a native of Hinton and a graduate of Hinton High School. Mathews said she was with President Clinton in Russia to observe a World War II anniversary. They were standing on their hotel roof watching fireworks explode over the beautiful, historic city. "The president turns to me and says, 'Sylvia, we are a long way from Hope and Hinton.' And I said, 'Yes, sir, we are.'"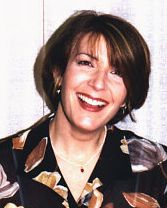 Kathy Mattea
Kathy Mattea (1959- ), country music star, grew up in Cross Lanes and was born in South Charleston. She graduated from Nitro High School and attended West Virginia University.
John Daniell Maurice won the 1975 Pulitzer Prize for editorial writing for his editorials in the Charleston Daily Mail about the Kanawha County schoolbook controversy. Maurice worked as editor of the campus paper at Marshall University, and after graduation became a reporter for the Huntington Herald-Dispatch before joining the Daily Mail. He died Dec. 20, 1999, at age 86.
Lee Maynard wrote the novel Crum, a coming-of-age story set on the Kentucky/West Virginia border. He is a freelance writer for Readers' Digest and lives in New Mexico. He was born in Crum.
Thomas Mayberry built the first iron furnace west of the Blue Ridge in 1742 on the Shenandoah river at the "Bloomery" near Harpers Ferry in Jefferson county, WV.
Alvoid Mays (1966- ), cornerback for the Washington Redskins, played earlier for WVU.
Billy Mays (1958-2009), the famous TV pitchman, attended WVU. He was born in McKees Rocks, Pa.
William Stanley "Bill" Mazeroski (1936- ), second baseman for the Pittsburgh Pirates from 1956 to 1972, is best remembered for his solo home run in the bottom of the ninth inning of Game 7 of the 1960 World Series. His was the first of only two home runs ever to end a World Series. Mazeroski was born in Wheeling.
Leo Mazzone, a pitching coach who moved from Atlanta to Baltimore in 2005, was born in West Virginia. He was raised in Cumberland, Md.
Gen. Anthony Clement McAuliffe (1898-1975), best known for his one-word reply ("NUTS") to a demand to surrender, attended WVU in 1916-17.
Capt. Jon A. McBride (1943- ) became an astronaut in August 1979 and piloted the Challenger when it was launched on October 5, 1984. In 1987 he became NASA's Acting Administrator for Congressional Relations. He was a Republican candidate for Governor of West Virginia in 1996. McBride was born in Charleston but grew up in Sprague, near Beckley. He graduated from Woodrow Wilson High School in Beckley in 1960. He currently resides in Lewisburg.
Ron McCartney played football for the Atlanta Falcons in the late 1970s. He graduated from Stonewall Jackson High School in 1972 and went to college at the University of Tennessee where he was an All-American. He and was selected in the first round of the 1976 NFL draft by the Los Angeles Rams.
Brig. Gen. John McCausland (1836 - 1927) gained a national reputation as a brilliant leader and persistent fighter in the Confederate army. He was born in St. Louis, but in 1849 went with his brother to Point Pleasant in Mason county (then in Virginia). Another source says that in 1849 his guardian uncle brought him to Henderson (then in Virginia), at the mouth of the Great Kanawha River. He attended elementary school in Mason County and Buffalo Academy in Putnam County. He owned thousands of acres of Kanawha River property and lived most of his life near the Mason-Putnam County line.
Mary "Diamond Teeth" McClain (1902-2000) was an African-American blues singer and entertainer who performed in a variety of medicine and minstrel shows in the 1920s and 1930s. She shared billings with her half sister Bessie Smith, Billie Holiday, Sarah Vaughan, Big Mama Thornton, Ray Charles, Charlie Parker, and Duke Ellington. She toured with the USO and sang at the Apollo Theater, the Smithsonian, and at the White House where her show-stopping charisma received standing-ovations. During the 1940s, McClain had diamonds removed from a bracelet and set into her upper and lower front teeth, creating a dazzling stage effect. The diamonds earned McClain her nickname. After she died, her ashes were sprinkled on the railroad tracks in West Virginia where she hopped her first train. Her gowns are in the Florida State Museum and the Memphis Blues Museum. Mary was born in Peach Creek, W. Va., and later moved to Huntington. [Information for this entry was taken from the African-American Registry. More information is here.]
Seth McClung (1981- ) is a pitcher for the Milwaukee Brewers. He previously pitched for the Tampa Bay Devil Rays. He was born in Lewisburg.
Rev. Doctor Donald J. McCoid has been bishop of the Southwestern Pennsylvania synod of the Evangelical Lutheran Church in America since 1988. He was runner-up for Bishop of the national church in August 2001. He was born in Wheeling.
Elisha McComas reached the rank of Brigadier General in the War of 1812, having organized his own military unit. In the early 1800s he moved to what is now Cabell County (but was then Montgomery County, Virginia) and helped organize the new County of Cabell. He had two sons who voted during the Virginia secession vote; one voted for secession and one voted against. Another son who organized the Civil War unit called "McComas's Artillery" in Giles County, Virginia, was killed in battle. Another son served as a doctor in the same unit as his brother who was killed. Another son became the editor of a Chicago newspaper.
Charlie McCoy (1941- ) is famous mainly as a harmonica player in country music but is also an accomplished guitarist and trumpeter. He is from Fayetteville, and was born at Oak Hill.
Russ McCubbin (1935- ) has appeared in the movies High Plains Drifter, Sudden Impact, Santee, Cain's Way, and Waco. He was a stand-in and stunt double for Clint Walker in The Cheyenne Show on TV in 1960-62. He was born in Charleston and has lived there since 1992.
Julie McCullough, an actress who played the nanny on Growing Pains and who played Drew Carey's neighbor on the Drew Carey Show lived in Hanover, W. Va., and attended Pineville High School in the ninth grade.
Frances McDormand (1957- ), the Oscar-winning actress, attended Bethany College. She was born in Illinois.
Dan McGinn is the CEO and President of the McGinn Group in Arlington, Virginia, described as "a premiere crisis communications firm providing counsel to Fortune 100 companies." McGinn grew up in Nitro and is a graduate of Nitro High School. More on McGinn is here.
Dan McGrath, a morning radio personality in southern California, was the announcer on Prime Time Country, which was broadcast on the Nashville Network. In 2007 he was honored on the Palm Springs Walk of Stars. He is a native of Wheeling, where he began his broadcasting career. His web site is here.


John McKay, Tampa Tribune photo
John McKay (1923-2001) was the first head coach of the Tampa Bay Buccaneers and for 16 years was the head coach at the University of Southern California. He was born in the now extinct town of Everettsville, West Virginia, the son of a coal miner. He was an all-state running back at Shinnston High School, where he also excelled in basketball. He worked in the mines for a year before enlisting in the Army Air Corps and going to college.
Bill McKechnie played baseball for Wheeling in the Central League beginning around 1909. He later managed several major league baseball teams.
Brig. Gen. J. Kemp McLaughlin is the author of a memoir, The Mighty Eighth in World War II, in which he describes his experiences on an aerial bombardment team in Western Europe during the Second World War. McLaughlin joined the U.S. Air Corps in 1941 and went to Europe the following year as a member of the 92nd Bombardment Group, Eighth Air Force. In 1947 he organized the West Virginia Air National Guard, which he commanded for thirty years.
Louise McNeill (1911-1993), West Virginia's poet laureate from 1979 until her death, wrote beautifully about West Virginia in such volumes of verse as "Elderberry Flood" and "Gauley Mountain." She grew up on a 200-acre farm in Buckeye in Pocahontas County, and began writing poetry at 16. She graduated from Concord College and did post-graduate work at Miami University of Ohio and WVU. Her first collection was published in 1931, and Archibald MacLeish introduced her writings to the world to great critical acclaim. She won the Atlantic Monthly poetry prize and was awarded a scholarship to the Breadloaf Writers' Workshop in Vermont. Her marriage to Roger Pease lasted 50 years.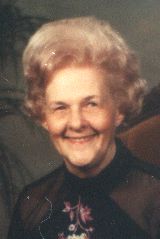 Marian McQuade
Marian McQuade (1917-2008) campaigned in West Virginia and later nationwide to set aside a day for grandparents. In 1973 West Virginia became the first state with a special day to honor grandparents when Gov. Arch Moore proclaimed May 27, 1973, Grandparents Day. In September 1978 the White House called her to inform her that President Carter had signed a bill designating the Sunday after Labor Day as National Grandparents Day beginning in 1979. In 1989 the U. S. Postal Service issued a tenth anniversary commemorative envelope bearing the likeness of Marian McQuade in honor of National Grandparents Day. She was born Marion Herndon in Caperton and later lived in Oak Hill.
Dick McVey, a Nashville record producer, was selected Independent Producer of the Year by Tracker Magazine in 1993. He has done publicity and promotion for various artists and has also worked as an opening act for numerous country music artists. He grew up near Beckley. His website is here.
J. Mark McVey made his Broadway debut as Jean Valjean in Les Miserables after having won the Helen Hayes Award for Outstanding Actor while on tour with the show. He is a native of Huntington. His website is here.
Adrian Melott (1947- ) is a physicist who works on the origins of large scale structure in the Universe, and has over 100 scientific publications in this area. In 1996 he was made a Fellow of the American Physical Society "for groundbreaking research into the origins of cosmic structure." He was born in Moundsville, grew up there, and attended Bethany College. He is presently a Professor at the University of Kansas.
Jeff Merrow played for the Atlanta Falcons in the 1970s and 1980s. He graduated from WVU.
John Messinger (1953- ) is a 28-time West Virginia state power lifting champion and a 5-time masters national power lifting champion. He holds over 30 state power lifting records. Messinger was head football coach at South Charleston High School from 2006 to 2012. The school won back-to-back AAA state football championships in 2008 and 2009. He has a 63-20 coaching record over 7 years as head coach and was the 2008 Mountain State Athletic Conference Coach of the Year. Messinger was born in Clarksburg.
Leon Metz, a writer and lecturer about the Old West, was born and grew up in Parkersburg, although he later moved to El Paso, Texas.
Vern Midkiff, who played baseball for the Yankees in the 1920s and 1930s, was from Salt Rock in Lincoln County.
Butch Miles (1944- ) is a musician and recording artist who has toured with the Count Basie Orchestra. He was born in Ironton, Ohio, but his family relocated to Charleston. He attended West Virginia State College.
Arnold Miller (1923-1985) served as President of the United Mine Workers of America from 1972 to 1979. He was the first West Virginia native to hold the position. He was born in Leewood.
George Armitage Miller (1920- ) is a psychologist whose studies of language were among the first works in psycholinguistics. From 1960 to 1967 the director of Harvard University's Center for Cognitive Studies, Miller has written important works in cognitive psychology, including (with Eugene Galanter and K. H. Pribram) Plans and the Structure of Behavior (1960) and Language and Speech (1981). He was born in Charleston. [Collier's Encyclopedia]
Heath Miller (1983- ) is a professional wrestler who is from Pineville. He is also known as Sebastian Slater.
Jim Miller (1963- ) was drafted by the NBA Utah Jazz and played basketball professionally in Europe. He earlier starred at the University of Virginia and played with Ralph Sampson. He was named MVP of the 1984 NCAA Eastern Regional Championship as they advanced to the Final Four. Miller is also an accomplished magician; he performed at the White House for President Clinton and at an inaugural ball honoring President-elect George W. Bush. He was born in Lewisburg but moved to Princeton when he was two years old. He helped lead Princeton to two state AAA Championships in 1979 and 1981 and was West Virginia Player of the Year in 1981 as well as a Parade All-American.
Joe Miller holds the NAIA record for most free throws made in a season and in a career, playing for Alderson-Broaddus College. Miller was an All-Star basketball player for Sand Fork High School in Gilmer County.
Kate Miller played the role of Eileen in the Broadway play Moon Over Buffalo (1995-96), which starred Carol Burnett. She has appeared on Loving, The Guiding Light, and As the World Turns. She is a native of West Virginia, from the Parkersburg area.
H. Gordon Minns designed the first portable heart-lung machine, a hemodialysis unit for home use, and numerous other medical devices. He has written many scientific articles and holds several patents. He now lives in Wyoming. He attended West Virginia University. His father, Gordon Minns Sr., was the owner of WSPZ radio station in Spencer.
Craig Minervini, currently a sports broadcaster in Miami, broadcast several Notre Dame games and XFL games on NBC in 2000. He was a television announcer for the World Wrestling Federation, where he was known as Craig DeGeorge. He is a former sports anchor at WOAY-TV in Oak Hill.
Richard Mitchell of Bruceton Mills is the NASCAR Northeast Region Winston Racing Series champion for 1999.
George Howard Mitchell (1918-1989) was appointed the first black Assistant Attorney General in West Virginia in 1957, resigning from the Charleston City Council to accept the position. He was approved to practice before the U. S. Supreme Court beginning in 1960, the first lawyer from the West Virginia Attorney General's Office accepted to appear before the U. S. Supreme Court since 1929. He represented the state in five separate cases. He was later appointed as Deputy Attorney General. Mitchell, the son of a coal miner, was born in Maitland, in McDowell county.
Dr. George Howard Mitchell Jr. (1948- ) in 1970 became the youngest person (at that time) to be appointed to the U. S. Foreign Service. He was sworn in a few days before he turned 22. He was the first African American to serve in a professional capacity on the immediate staff of a U. S. Secretary of State. He was born in Charleston and graduated from Charleston High School in 1967.
Mildred Mitchell-Bateman (1922- ) became the first black woman to head a West Virginia state agency when she was appointed director of the Department of Mental Health in 1962. She later became chair of the Psychiatry Department at the Marshall University Medical School. She was the director of Lakin State Hospital in Lakin (Mason County) from the late 60's to the early 70's. In 1999 she retired as clinical director of Huntington State Hospital. The hospital was renamed the Mildred Mitchell-Bateman Hospital in 2000. She was born in Brunswick, Ga.
Robert H. Mollohan (1909-1999) was a member of the U. S. House of Representatives, retiring in 1983. He was born in Grantsville and graduated from Glenville College. His son Alan (1943- ), succeeded him and currently serves in Congress.
Maj. Gen. James W. Monroe is the commander of the Army Industrial Operations Command. His assignments have included a key logistics role in preparation for Desert Shield/Desert Storm as Deputy Chief of Staff, US Army Central Command. Monroe is a graduate of West Virginia State College.
Margaret Prescott Montague (1873-1955), author and short story writer who won the O. Henry Prize in 1920 for England to America, was born in White Sulphur Springs.
Jeff Montgomery (1962- ), the top relief pitcher for the Kansas City Royals when he retired in 1999, graduated from Marshall University. He was born in Wellston, Ohio.
Alexander McLean Moore owns and operates McLean Lighting, a manufacturer of replica antique lights. His lights were featured in the movie "The Patriot" and he has made lights for designer Tommy Hilfiger and others, in addition to historic plantations, etc. He was born and raised in Charleston and played tennis at WVU. He now lives in Greensboro, N. C.
Arch Alfred Moore, Jr. (1923- ) was elected Governor in 1969 after having served as a member of Congress. In 1975, Moore and his campaign manager were indicted for extortion. He was the first seated governor to be officially charged with a crime. Both were found not guilty. In 1990, the former Governor was found guilty of mail fraud. He served over two years in federal prison and paid a settlement to the state.
James D. Moore, M/Sgt USAF Ret., was selected as the first Missile Facilities Electrician in the Air Force and participated in 93 launches of the Minuteman at Vandenberg Air Force Base. He was a student manager of the 1948-50 WVU basketball team and is credited with the "Barefoot Mountaineers" tag for forgetting to load a bag of shoes on the road trip to W&J. He retired to Lapwai, Idaho, where he served as Mayor from 1994 to 1998. Moore is a 1948 graduate of Welch High School.
Sara Jane Moore (1930- ) attempted to assassinate President Gerald Ford in San Francisco on Sept. 22, 1975. She is a native of Charleston and graduated from Stonewall Jackson High School in 1947. She spent time as an inmate at the Federal Correctional Institute for Women at Alderson.
Levi Morgan (1766-1825) was a frontiersman, hunter, government spy, militiaman and Indian fighter. In November 1791 Morgan was with Gen. St. Clair when he was defeated by the Indians. His grandfather was Morgan Morgan. Levi Morgan was born in Morgantown. Late in his life he moved to Kentucky.
Morgan Morgan (1688-1766) is believed to be the first white settler to build a home in what is now West Virginia. He built a cabin on the bank of Mill Creek, near what is now Bunker Hill in Berkeley County. He engineered the first highway in West Virginia, between his town and Winchester, and built the Mill Creek Church, the first church west of the Blue Ridge Mountains. He was the first justice of the peace, captain of the militia, and the first innkeeper, having opened a hostelry for travelers. Francis Pierpont was his great-grandson. Ephraim F. Morgan, the Governor of West Virginia from 1921 to 1925, was a direct descendant of Morgan Morgan, who was born in Wales.
Col. Zackquill Morgan established a fort which grew into the city of Morgantown. He was an acquaintance of George Washington, who thought of him when a County Lieutenant was needed to settle the area. His father was Morgan Morgan. He was born at Bunker Hill, Va. (now in Berkeley County, W. Va.).
Glen E. Morrell (1936- ), the 7th Sergeant Major of the Army, was sworn in on July 1, 1983, and served until his term ended in July of 1987. He was born in Wick, West Virginia. More info is here.
Clayton Morris, the co-host of FOX & Friends Weekend, was formerly a news anchor at WVVA in Bluefield.
Edward Morris (1935- ) is a Nashville journalist and the former country music editor of Billboard magazine. He is the author of numerous magazine articles and several books. As a music critic, he has written liner notes for albums and box sets by The Judds, Keith Whitley, Eddy Arnold, Guy Clark, Hank Snow, Chet Atkins and many others. Morris was born at Aarons Fork in Kanawha County and attended Morris Harvey College (now the University of Charleston).
Robert Morrisey founded The Wine Spectator, which became the top-selling wine publication in the U. S. He was born in Wheeling but grew up in Joliet, Ill. He died at age 78 in 2005.
Herb Morrison (1906-1989), an announcer for Chicago station WLS, described the scene at Lakehurst, N. J., on May 6, 1937, as the Hindenburg, a German airship, burst into flames and was destroyed in a matter of seconds. In the famous recording, Morrison said, "It's crashing! It's crashing terrible! Oh, my get out of the way, please. It's bursting into flames! And it's falling on the mooring mast. All the folks agree this is terrible, one of the worst catastrophes on the world. Oh, the flames, four or five hundred feet in the sky! It's a terrific crash ladies and gentlemen! The smoke and the flames now, and the frame is crashing to the ground, not quite to the mooring mast. Oh, the humanity, and all the passengers!" The recording, which had been intended for use in a newsreel, was broadcast nationally the next day by NBC, which broke its firm rule against airing recorded news accounts. Morrison was born in Pennsylvania. He began his broadcasting career at WMMN in Fairmont and is said to have worked in radio also in Clarksburg. Morrison joined WVU in his later years. He lived near Cheat Lake outside Morgantown after his retirement.
Jeff Morrison is professional tennis player on the Men's ATP Tour. He has been ranked as high as #96 in the world. His career highlights to date include advancing to the third round of the 2001 U. S. Open Men's Doubles and to the second round of the 2002 Wimbledon Men's Single's tournament. Morrison is a native of Huntington.
Dwight W. Morrow (1873-1931), lawyer, financier, and statesman, was born in Huntington. After the U. S. entered World War I, Morrow went to Europe in 1918 as adviser to the Allied Maritime Transport Council. As chairman of the president's aircraft board in 1925 he aided in formulating a national military and civil aviation policy. In 1927 President Calvin Coolidge appointed him ambassador to Mexico. He was elected senator from New Jersey in 1930. Anne Morrow, a daughter, married aviator Charles Lindbergh.
D. Holmes Morton, a Harvard-trained pediatrician and geneticist, discovered the treatment for glutaric aciduria, which is widespread in the Amish and Mennonite communities in the U. S. He gave up his academic career and moved to Lancaster, Pa., to work among the Amish. He was featured in Time magazine in 1994 in a special issue "Heroes of Medicine." Morton was born in West Virginia and grew up in Fayetteville.
Eric Moss (1974- ) is an offensive lineman for the Minnesota Vikings. He played college football at Ohio State. He is a graduate of DuPont High School, and is the brother of Randy Moss.
Randy Moss (1977- ) is a wide receiver for the New England Patriots. He holds the NFL single season touchdown reception record (23, set in 2007), and the NFL single-season TD reception record for a rookie (17, in 1998). Randy Moss grew up in Rand. He attended DuPont High School in Belle, where he helped lead his school to the state AAA football title.
Fred Mosteller (1916- ) was a teacher and researcher in mathematical statistics at Harvard for over fifty years. His research involved theoretical and applied statistics, with a focus on public policy, health, and education. Mosteller is the only person in Harvard's history to have chaired four departments -- the Department of Statistics, which he founded, and the Departments of Biostatistics, Social Relations, and Health Policy and Management. He was born Charles Frederick Mosteller in Clarksburg, although his family moved to the Pittsburgh area, where he graduated from high school.
Arnett W. "Ace" Mumford (1898-1962) was a college football coach who won 233 games, with a .717 winning percentage. At Southern University in Baton Rouge he had a record of 169-57-14, and is the all-time winningest coach at that school. He is scheduled to be inducted into the College Football Hall of Fame in August 2001. Mumford was born in Buckhannon, W. Va., and moved to Parkersburg around 1917, playing football for Sumner High School and graduating from there in 1919. He then played football for Wilberforce College in Ohio. After graduation he began his coaching career in 1924 at Jarvis Christian College in Texas. He also coached at Bishop (Tex.) and Texas College before his tenure at Southern began in 1936. He won six college football black national championships--1935, 1948, 1949, 1950, 1954 and 1960.
Landau Eugene Murphy, Jr. (1974- ) is a jazz singer who received national attention for winning the sixth season of the NBC reality show America's Got Talent in 2011. He released his first album, That's Life, on November 21, 2011. He was born in Logan. Before he was discovered, he worked washing cars and was homeless at age 19. His web site is here.
Adrian Murrell (1970- ), who was recently traded to the Arizona Cardinals, played college football at WVU. He was born in Lafayette, La.
John Patrick Murtha, Jr. (1932- ), a member of Congress from Pennsylvania, was born in New Martinsville.
Stanley Frank "Stan" Musial (1920- ), the baseball great, played ball for Williamson in the old Mountain States League (class D) in 1938 and 1939. He was born in Donora, Pa.
Jim "Raw Beef" Myers was the head assistant coach of the Dallas Cowboys under Tom Landry for many years. He grew up in Madison, in Boone County, and played football at Scott High School.
Lou Myers is an actor who appeared on the TV show A Different World from 1987 to 1993. He has also starred in films such as Tin Cup, Volcano, and Bulworth. He is from Chesapeake.
Walter Dean Myers (1937- ) is an acclaimed writer of children's books who has more recently been writing non-fiction, including black history. He was born in Martinsburg, but grew up in Harlem. In 1998 he was living in Jersey City, N. J. More information is here.
Norbert A. Myles (1887-1966) was an early movie actor who appeared in about a dozen silent films. He was born in Wheeling.
---
Front - A - B - C - D - E - F - G - H - I - J - K - L - M - N - O - P - Q - R - S - T - U - V - W - X - Y - Z