Famous West Virginians (S)
Last revision: June 30, 2018
---
Nick Saban (1951-) was born in Fairmont. He graduated from Monongah High School in 1969 and was an all-state athlete there. He is a graduate of Kent State and has a long and varied coaching career in both college and NLF, including assistant coach at WVU in 1978-79. He coached LSU to the National Championship in 2003 and received the "Bear Bryant Coach of the Year" award that year. In 2007 he became head coach at Alabama, and led the Crimson Tide to the National Championship just three years later in 2010.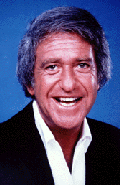 Soupy Sales (1926-2009) (real name: Milton Hines), TV and radio entertainer described as the world's leading authority on pie-throwing. He was born in Franklinton, North Carolina, and grew up in Huntington, graduating from Huntington High School in 1943. After receiving his B. A. in Journalism at Marshall University, he was hired at radio station WHTN in Huntington, first as a radio script writer and later as a DJ. His popular TV show was seen locally in Los Angeles and New York before it went national in 1966. He was a panelist on the TV show What's My Line? and a radio personality on WNBC in New York.

Frank Sampedro (1949- ) is a musician with the Tonight Show where he does all the music sequencing and MIDI music work. He assists Kevin Eubanks with all of his music. He also plays with Neil Young and Crazy Horse, and has received many gold and platinum records. They have two movies out, Rust Never Sleeps and Year of the Horse. Sampedro, who is usually called "Poncho," was born in Welch and, although he moved to Detroit at age two, considers himself a West Virginian. His father died of black lung from working in the mines.
Jack Sanford was the National League's Rookie of the Year in 1957 and a 100-game winner in a 12-year major league carer. He pitched for the Philadelphia Phillies, San Francisco Giants, California Angels, and Kansas City Athletics. He was born in Wellesley Hills, Mass., but in the late 1990s was living at Glade Springs, near Beckley. He died in Beckley in 2000.

Chris Sarandon (1942- ) was nominated as Best Supporting Actor for his role in Dog Day Afternoon in 1976. He has also appeared in Fright Night, The Princess Bride and the Child's Play movies. He starred as Jesus Christ in the TV movie The Day Christ Died in 1980. He was married to actress Susan Sarandon from 1967 to 1969. He was born in Beckley.

William W. Schallen (1917-2001), trombonist for the Tommy Dorsey Orchestra and the Alvino Ray Band, retired to Oak Hill, West Virginia. He was born in Reading, Pennsylvania.
Fred "Fireball" Schaus played basketball with the old Fort Wayne Zollner Pistons, which became the Detroit Pistons. He later was head coach of the Los Angeles Lakers and head basketball coach at Purdue University. Schaus was originally from Newark, Ohio, but played for WVU and later coached there.
Margaret Louise Scherf (1908-1979) was a prolific mystery writer between 1940-1963 with approximately twenty adult and three juvenile titles to her credit. She was born in Fairmont, but moved to Montana and became a member of the legislature of that state.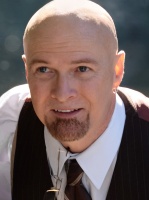 Rick Schneider-Calabash is a film and television producer, writer and director, particularly of animated family films. He has been involved in the entertainment industry in Hollywood for nearly twenty years and has produced, written, and directed many notable animated programs for Disney Studios and others. He was born and raised in Wheeling. A Wikipedia article is here and his Internet Movie Database entry is here.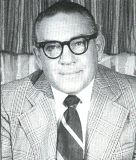 Alex Schoenbaum (1915-1996) was the founder of the Shoney's Restaurant chain, one of the largest businesses to originate in West Virginia. In 1947 Schoenbaum opened his first drive-in restaurant, Parkette, in Charleston. In 1952, it became the first restaurant in the Shoney's chain after Schoenbaum obtained the regional marketing rights to the Big Boy trademark. In 1971, Schoenbaum and restaurateur Ray Danner merged their companies to form Shoney's Big Boy Enterprises, Inc. In 1976 Big Boy was dropped from the name.

Floyd "Ben" Schwartzwalder (1909-1993) was a legendary football coach at Syracuse University from 1949 to 1973. During his tenure at Syracuse the Orangemen had only three losing seasons, played in seven bowl games, and won a national championship in 1959. He was a native of Point Pleasant. He graduated from Huntington High in 1929 and attended West Virginia University, where he played football as a 155-pound center from 1930 to 1932. He coached at Sistersville High School in 1934 and 1935, and coached at Parkersburg High from 1937 to 1940, winning state high school football championships in 1938 and 1940 with a record of 37-3-2. While a wrestling coach at Parkersburg in 1937, he coached wrestler Leland Merrill, who was later a national champion at Michigan State and bronze medalist at the London Olympics in 1948. Schwartzwalder left Parkersburg in 1941. Schwartzwalder was inducted in to the National College Football Hall of Fame in 1982. Since 1993, the winner of the Big East Conference Syracuse-West Virginia football game receives the Ben Schwartzwalder Trophy.
Billy Scott is a lead and background singer for Billy Scott and the Prophets, which has done beach music classics such as "I Got The Fever," "California," "Beach Trip," "Roll Around Rockin," and most recently, "My Kind of Girl." According to their website, they "have been a main staple on the southeastern private party, festival, concert, corporate functions, night club and wedding circuit for thirty years." Billy Scott is a native of Huntington.
Lorna Scott, who played the role of neighbor Monica on the ABC series Surviving Suburbia, is a native of Beckley. She played the role of Janice in the movie Wanted.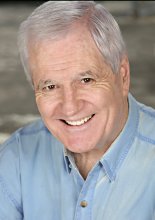 Ike Seamans (1938- ) began his television career at WTVJ in Miami in 1969, covering news in Florida, the Caribbean, and Central America. His reports were seen on network TV as well. In 1979, Seamans joined NBC News as the Latin American correspondent based in Miami. He covered stories in almost every Latin American country including civil wars in Nicaragua, El Salvador and Honduras as well as the Falklands war in Argentina. He also reported extensively on the continuing Cuban refugee exodus from Cuba into South Florida. He was NBC's bureau chief in Tel Aviv in 1988-90, bureau chief in Moscow in 1990-92, and bureau chief in Miami in 1992-93. In 1993, Seamans was transferred back to WTVJ by NBC News where he became the Senior Correspondent and was recognized as one of the best investigative reporters in the nation. His reports continued to appear on NBC News as well. He retired from NBC News in 2007 after almost 40 years as a correspondent. He now acts and models in Miami, mostly in TV commercials and fashion/lifestyle ads and a few TV shows. Seamans is from Charleston. He graduated from Charleston High School in 1956 and WVU in 1961. Seamans has a YouTube channel.
Jeffrey L. Seglin writes "The Right Thing," a weekly column on general ethics syndicated by the New York Times Syndicate. He is the author or co-author on more than a dozen books on business and writing. Seglin graduated from Bethany College in 1978.
David Selby (1941- ) played the role of Quentin Collins' ghost in Dark Shadows. He has appeared in Falcon Crest and D3: The Mighty Ducks. He was born in Morgantown.
Andy Seminick (1920-2004) played baseball for Philadelphia and Cincinnati in the 1940s and 1950s. He was born in Pierce, West Virginia.
Mary Lee Settle (1918- ) is a novelist who won the 1978 National Book Award for Blood Ties. She also wrote Choices, Charlie Bland, and a collection of five novels known as the Beulah Quintet. She was born in Charleston and now lives in Charlottesville, Virginia.
Kenneth Shadrick was the first U. S. ground soldier killed in the Korean War. He died at age 19 on July 5, 1950. He was from Wyoming in Wyoming County. He dropped out of Pineville High School to enlist in the Army and needed his parents' permission because of his age. A military funeral for him was held in Beckley on June 24, 1951, as his remains were not returned to the U. S. until about a year after he died. His parents had moved to Skelton by that date.
Peggy Shanor (c. 1896-1935) was an actress who appeared in several silent films. She was born in West Virginia.
Jack Shea (1900-1970) had small roles in many movies in the 1940s and 1950s. He also appeared in several TV shows, including The Andy Griffith Show, where he played Jed Hanson in the episode "The Great Filling Station Robbery." He was born in Huntington.
Herbert Carmel Lee Shearer was awarded a Carnegie bronze medal after he saved from drowning a 14-year-old girl who had fallen off a boat ramp into the Kanawha River in 1967. Shearer, then a 43-year-old storekeeper living in Chesapeake, was a very poor swimmer but he ran from a nearby restaurant and dived to the bottom of the river in deep water and brought the victim to the surface. The girl, who could not swim, was unconscious but was revived. Mr. Shearer died on February 13, 2005. More information is here.
Terry Shelton is the lead guitarist for Billy Ray Cyrus' band Sly Dog. He co-produced the album Trail of Tears with Cyrus. He is from Seth and attended Sherman High School.
Thomas Shepherd was granted 222 acres on the south side of the "Potomack" river in 1734. From that tract, he selected fifty acres and laid out a town. He named his town Mecklenburg and petitioned the Virginia Assembly for a charter which was subsequently granted in 1762. The town of Mecklenburg was renamed Shepherdstown in 1798. Shepherdstown is the oldest town in the state of West Virginia.
Abraham I. Shinedling (1897-1982), rabbi and historian, worked as the New York City editor and historian for the Universal Jewish Encyclopedia. He was born in Michigan but served as a rabbi in Bluefield from 1947 to 1950 and Beckley in the 1950s. Among his many books was the three-volume West Virginia Jewry: Its Origins and History, 1850-1960.
Bob Simmons (1948- ), head football coach at Oklahoma State University from 1995 to 2000 and the Big 12 Coach of the Year in 1997, was the linebackers coach at WVU from 1980 through 1987.
Daniel Howard Simpson (1939- ), who has served as ambassador to several African nations, was born in Wheeling, although he grew up in Ohio.
Harry F. Sinclair (1876-1956) founded Sinclair Oil Corporation in 1916 and was its President until 1949. The company has since merged into the Atlantic Richfield Company. He was indicted in 1925 with Albert B. Fall and Edward L. Doheny in the Teapot Dome scandal but was acquitted in 1928 of charges of conspiracy. He was born in Wheeling.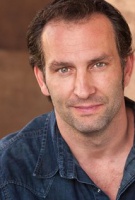 Kevin Sizemore (1972- ) has portrayed many memorable characters on television, such as Gary Humphrey on Resurrection, Paul Randolph on Under the Dome and Greg Miner on Stalker. Others include 24, Rizzoli & Isles, NCIS, and Drop Dead Diva. He will appear in the feature film Woodlawn, which will open nationwide on Oct. 16, 2015, and in 2015 was in pre-production on a Christmas featured title Believe starring Miles Davis and Ryan O'Quinn. Waylon Kevin Sizemore was born in Princeton.

Hubert Skidmore (1909-1946) wrote the controversial social protest novel Hawk's Nest, published in 1941. The novel offers an account of the building of the tunnel at Gauley Bridge. He was from Clarksburg and was a 1927 graduate of Washington Irving High School. His twin brother Hobert Douglas Skidmore was the author of short stories and four novels, among them The Years Are Even, the story of an identical twin coping with life as a twin and then with the death of his twin.
Charles Slack holds the NCAA record for highest rebounding average in a season. He played for Marshall University.
Jim Slade of ABC News was employed by WAJR in Morgantown from 1954 to 1959. Before joining ABC he was Mutual's White House correspondent. He is a native of Morgantown. More information on him is here.
Bill Slater was the host of the popular quiz show Twenty Questions from its beginning in 1946 until 1952. The show began on Mutual radio and moved to television in 1949. He is from Parkersburg.
Sebastian Slater. See Heath Miller.
Tamar Slay (1980- ) has played in the NBA for the New Jersey Nets and Charlotte Bobcats. He was born in Beckley.
Natalie Sleeth (1930-1992) wrote many well-known hymns found in the current edition of the United Methodist Hymnal. For a time she lived in Buckhannon, as she was married to the President of West Virginia Wesleyan College, from which she received an honorary doctorate in 1959.
W. Hol Slutz, who coached at Huntington High School from 1922 to 1931, had championship teams in four sports in 1930-31: baseball, basketball, football, and track. He later became a referee in the NFL.
Tommy Small (1970- ) was the world superwelterweight champion in 1993. He is a native of Sophia.
Eric Smedley (1973- ) of the Buffalo Bills was born in Charleston and is a graduate of Capital High School. He played college football at Indiana University.
Aaron Smith (1751-1826) staked out his claim in 1772 and was given that 400 acres of land by Patrick Henry for his service in the Revolutionary War. He later claimed four other grants and had over 1,000 acres in what is now Harrison County. Smith was born in Trenton, N. J., and came to what is now West Virginia when he was 21.
Ada "Bricktop" Smith (1894-1984) was a jazz singer and nightclub entertainer who achieved fame in the 1920s. She worked as a saloon singer in Chicago before moving to Paris, where she owned the nightspot known as Chez Bricktop. Smith was born in Alderson and died in New York.
Chris Smith was a standout basketball player at Virginia Tech, where he set numerous records. He still has the career rebounding record of 17.1 rebounds per game for the State of Virginia, the All-time Southern Conference Tournament record of 28 rebounds for a single game, and the All-time Southern Conference Tournament record of 71 rebounds for three games. Chris is 24th on the All-Time Division I NCAA list with 1508 rebounds during his career. He still has the Virginia Tech record for the most points scored on an opponent's court by scoring 41 points against VMI in 1960. He is a graduate of Charleston High School, where his 1957 team lost to Beckley's Woodrow Wilson High School in the final game in the state tournament, but gave WWHS its only defeat during the regular season.
Connie Smith (1941- ) has been a member of the Grand Ole Opry since 1971. Her hits include Once a Day, Ain't Had No Lovin', The Hurtin's All Over, and Cincinnati, Ohio. She was born Constance June Meadows in Elkhart, Indiana, but was raised in the Marietta, Ohio, area and in West Virginia. She appeared on the "Big Red Jubilee" on WTAP-TV, Parkersburg and also "Saturday Night Jamboree" on WSAZ-TV, Huntington. She attended Talcott High School near Hinton; she did not graduate there because her family moved away before graduation. She still has family in Summers county.
Michael W. Smith (1957- ), a contemporary Christian music singer and songwriter, is from Kenova (where a street is named for him). He is a graduate of Ceredo-Kenova High School and now resides near Nashville. Among his albums are I'll Lead You Home and Change Your World.
Wendell Smith (1914-1972) a prominent black newspaper journalist who campaigned for the integration of major league baseball, attended West Virginia State College at Charleston. He also co-wrote Jackie Robinson's autobiography Jackie Robinson, My Own Story. He was born in Detroit.
Anna Egan Smucker is a writer whose children's book No Star Nights (1989), a story about growing up in a steel town in the 1950's, won an International Reading Association award. She was born in Steubenville, Ohio, but grew up in Weirton and now lives in Bridgeport.
Sam Snead (1912-2002), the golf legend, was the golf professional at The Greenbrier in White Sulphur Springs and rejoined the staff later as golf professional emeritus. Snead won three Masters titles and three U. S. PGAs, a record 81 U. S. Tour events and more than 130 victories overall. He was Ryder Cup captain in 1951 and 1959 and non-playing captain in the tied match of 1969. Although Snead never won the U. S. Open, there were many near misses, the most famous being in 1939 when he needed a par 5 on the last to win and took an 8. In 1947, he lost in a playoff to Lew Worsham, a missed short putt on the last hole being to blame. He was born in Hot Springs, Virginia.
Giles Snyder, a newscaster on NPR, grew up in Charleston and worked for West Virginia Public Radio, although he was born in Greenwich, Conn.
Jimmy Snyder, a Nashville singer and producer, had a minor hit in 1970 with The Chicago Story, a song written by Tom T. Hall about a soldier and his bride saying good-bye at the airport as he heads back to Vietnam. He also had a top 100 country song Just to Prove My Love to You in 1980. He is from Wheeling.
Wilbur Sortet (1909-1998) played football for eight seasons for the Pittsburgh Steelers, beginning with the first season in 1933 (when the team was called the Pittsburgh Pirates). In the 1938 season one of his teammates was Byron "Whizzer" White, later a Supreme Court Justice. Sortet was born in Indiana, but spent most of his life in West Virginia. In the 1920s he played basketball for Huntington High School, from which he graduated. He subsequently played basketball and football for WVU. He was married to the late Margaret Sortet, who taught French and English at Huntington East High School.
Red Sovine (1918-1980), country and western singer, had the hit record Teddy Bear in 1976. Sovine was born in Charleston. He appeared on WCHS, then WWVA, and then on the Louisiana Hayride on KWKH. Teddy Bear is the story of a truck-driving CB operator who tunes into a little crippled boy transmitting from his father's CB radio at home. He also recorded Daddy's Girl, Lay Down Sally, Truck Drivin' Son Of A Gun, Giddy-Up-Go, Ole Rivers, It'll Come Back, Little Joe, I Know You're Married (But I Love You Still), Last Goodbye, Phantom 309, Roses For Mama, 18 Wheels A Hummin', Home Sweet Home, Daddy, and Woman Behind The Man Behind The Wheel. Sovine's real name was Woodrow Wilson Sovine.
K. C. Spurlock raced funny cars in the 1990s. He is the first recipient of the NHRA Winston Rookie of the Year award in 1990. He currently owns the West Virginia Motor Speedway near Parkersburg.
Morgan Spurlock produced and starred in the award-winning documentary Super Size Me, which described his 30-day regimen during which he ate only McDonald's food for breakfast, lunch, and dinner. Spurlock grew up in Parkersburg and Beckley. He graduated from Woodrow Wilson High School in Beckley in 1989.
Johnny Staats, a bluegrass artist, is the state's first instrumentalist to be signed to a major label. According to an article in the Charleston Daily Mail on Feb. 3, 2000, Wires & Wood, his upcoming release on Giant Records is shaping up to be the highest profile release by anyone who still maintains a West Virginia address. The article reported that the 30-year-old Staats has no intention of quitting his job as a UPS driver to go on the road as a performer. He is from the Ripley area and is a native of Jackson county.
Karen Staley, a country music songwriter, has written songs for Faith Hill, Reba McIntire, Terri Clark, Dolly Parton, George Jones, Conway Twitty, Kathy Mattea, Tracy Byrd, Lee Ann Rimes, Patty Loveless, Confederate Railroad, Trick Pony, Thyrd Time Out, Jeff & Sherry Easter, Daniel O'Donnell, Ronna Reeves, Michelle Wright, and Rick Trevino. She co-wrote "On A Night Like This" by Trick Pony. She was born in Weirton and raised in Hookstown, Pa. Her web page is here.

Buddy Starcher
Buddy Starcher (1906-2001), was a well-known country music entertainer in West Virginia in the 1960s, appearing on WCHS-TV in Charleston. In the 1930s and 1940s he performed on radio at WCKY, WWVA, KXEL, WMMN, WCAU, and other stations. His biggest hit was History Repeats Itself (1966), which pointed out numerous similarities in the assassinations of Presidents Lincoln and Kennedy. He also recorded I'll Still Write Your Name in the Sand (1949). He was born Obey Edgar Starcher at Kentuck, West Virginia, near Ripley. The family later moved to Craigsville in Nicholas county, where Buddy joined his father playing music for local square dances.
Blaze Starr (1932-2015), a famous stripper nicknamed "The Hottest Blaze in Burlesque." She was discovered while working as a hat-check girl in Baltimore. She worked mainly in Maryland, New York, and Philadelphia. She was reportedly involved with several famous politicians. Her life was made into a film starring Paul Newman and Lolita Davidovich. She was born in Wilsondale, one of 10 children.
Kimberley Starr (1970- ), author of the prize-winning Australian novel The Kingdom Where Nobody Dies, was born in Morgantown. Her web site is here.
Ellsworth Milton Statler (1863-1928) founded the Statler chain of hotels. He was born in Somerset County, Pennsylvania, and died in New York City. However at age 13 he got a job as a bellboy in a hotel in Wheeling. He advanced to hotel clerk and studied hotel management and bookkeeping. Within a few years he was running his own lunch room and billiard hall in Wheeling.
Eleanor Steber (1914-1990) was a concert and operatic soprano. In 1940 she won the Metropolitan Opera's radio auditions and was with the Metropolitan Opera Company from 1940 and the San Francisco Opera Company in 1945. She was born in Wheeling.
Howard Edward "Eddie" Steele (1906-2003) as secretary of the Greater Bluefield Chamber of Commerce came up with the city's slogan, "Nature's Air-conditioned City," and the unique promotion of serving free lemonade when temperatures in the city exceeded 90 degrees.
Edward Steers, Jr., the author of Blood on the Moon: The Assassination of Abraham Lincoln and other books about the Lincoln assassination, lives in Berkeley Springs.
Gen. Adam Stephen commanded 500 troops mustered from Berkeley County during Lord Dunmore's War in 1774. He subsequently rose to the rank of General during the American Revolutionary War. Martinsburg, Berkeley's county seat, was chartered by an act of the Virginia General Assembly in October 1788 on lands provided by General Stephen. He named the town after his long-time friend, Colonel Thomas Bryan Martin. General Stephen later became Berkeley county's first sheriff.
Capt. Hugh Stephenson organized a volunteer company in Shepherdstown that has been heralded as the first unit of the United States Army. It departed from "Morgan's Spring," about one-half mile south of the town limits on July 16, 1775. This famous "Beeline March" to Boston covered 600 miles in twenty-four days.
Lesli Kay Sterling. See Lesli Kay.
Dr. Frank Stevens retired as assistant dean of WVU's School of Dentistry in 2003. For 44 years Stevens served as the public address announcer at WVU football and basketball games.
Jeff Stevens wrote the song Carrying Your Love With Me recorded by George Strait, and has written other songs for established stars. He lives in Tennessee but is from Alum Creek in Lincoln County and still has family living there. Stevens said, "Being from West Virginia has given me a huge leg up. All of my family and all of my heritage and everybody I knew from there goes right into my songs."
Maj. Gen. Mitchell H. Stevenson, the Deputy Chief of Staff for Operations for the U. S. Army Materiel Command, graduated from WVU in 1974
Emanuel Steward (1944- ) is the founder and leader of the famous Kronk gym in Detroit. He has been on of the most successful trainers and managers in boxing in the last two decades of the 20th century, having trained Lennox Lewis and Sugar Ray Leonard. Steward has a stellar reputation in boxing circles and several times as been named Trainer of the Year or Manager of the Year by the Boxing Writers Association of America. He was born in Bottom Creek, West Virginia, the first child of Manuel, a coal miner, and Catherine Steward. At age 11 he moved to Detroit with his mother and two younger sisters.
Bill Stewart, who was killed in Nicaragua reporting for ABC News, anchored the 11 p.m. news on WSAZ-TV in Huntington in the mid-1960s. He was a native of Huntington.
Josh Stewart starred on the NBC television show "Third Watch" from 2004-2005 as Officer Brendan Finney. He will appear in the 2006 movie Lenexa, 1 Mile. He was born in Diana, West Virginia. He attended West Virginia Wesleyan College and WVU. More information is here.
Martha Stewart, the celebrity homemaker convicted in March 2004 of lying to investigators about a stock sale, served a 5-month term at the Federal Women's Prison in Alderson beginning later that year.
Marvin L. Stone, the editor of U. S. News and World Report from 1976 to 1985, graduated from Marshall University in 1947. He began his journalism career as a police reporter in Huntington. He was born in Vermont. Stone died in 2000 at age 76 at his home in Falls Church, Va.
Lewis Lichtenstein Strauss (1896-1974) was a Wall Street banker from 1919 to 1946, a member of the Atomic Energy Commission from 1946 to 1950, its chairman from 1953 to 1958, and a recess appointee as Secretary of Commerce from November 1958 to June 1959. He was born in Charleston.
Mel Street (1933-1978) was a country music recording artist whose biggest hits were Borrowed Angel (1972) and Lovin' on Back Streets. According to a history of radio station WELC in Welch, Street began his singing career in the 1950s at that radio station. While living in Bluefield, he starred on his own half-hour Saturday night show on WHIS-TV from 1968 to 1972. He committed suicide on his 45th birthday. Country recording artist George Jones sang Amazing Grace at his funeral. Mel Street was born King Malachi Street in Grundy, Virginia.
Carrie Lee Strider of Leetown was appointed to be the first female sheriff in the state of West Virginia in 1948.
David Hunter Strother (1816-1888) was a correspondent for Harper's Weekly who covered John Brown's raid at Harper's Ferry and the trial that followed. After the Civil War he published Porte Crayon's Personal Recollections of the War. He was born in Martinsburg.
Otto Struve (1897-1963), an astronomer known for his contributions to stellar spectroscopy, notably the discovery of the widespread distribution of hydrogen and other elements in space. He was born in the Ukraine and died in California. However he was director of the National Radio Astronomy Observatory in Green Bank from 1959 to 1962.
Anna Stuart (1948- ) joined the cast of NBC's Another World in 1983, playing the role of Donna Love. She had earlier appeared on The Doctors, General Hospital, and The Guiding Light. She grew up in Bluefield.
Adm. Felix Budwell Stump became Commander-in-Chief of the Pacific and U. S. Pacific Fleet, headquartered in Pearl Harbor, in 1953. He also served as the U. S. Military Advisor to the Southeast Treaty Organization and to the Australia, New Zealand, States Treaty Organization. After he retired from the Navy in 1958, he became the Chief Executive Officer of Freedoms Foundation at Valley Forge. He was a native of Parkersburg.
Boyd B. Stutler (1889-1970), one of West Virginia's most noted historians, compiled the world's largest collection on John Brown and wrote Captain John Brown and the Civil War. He was a World War I correspondent and edited American Legionnaire magazine and newspapers in Grantsville, Point Pleasant, and Logan. He sprang from Gilmer and Calhoun counties.
Joe Stydahar (1912-1977) was the Chicago Bears' No. 1 choice in first-ever NFL draft in 1936. He played on five divisional and three NFL championship teams. Stydahar was named to official All-NFL teams in 1937 through 1940, and later coached several teams. He entered the Hall of Fame in 1967. He is from Shinnston and is a graduate of Shinnston High School, although he was born in Kaylor, Pa. He attended Pitt briefly before transferring to WVU, where he excelled in football and basketball.
Dr. John Sullivan, Executive Treasurer and Presiding officer of the Florida Baptist Convention, is from Ansted.
Leon Howard Sullivan (1922-2001), a clergyman and civil rights activist. He was Pastor of Zion Baptist Church in Philadelphia from 1950 to 1988 and the author of the Sullivan Principles (1977), a code of conduct for U. S. businesses operating in South Africa. He was responsible for the creation of the Opportunities Industrialization Centers of America. Sullivan was the first black appointed to the General Motors board of directors. He was born in Charleston and educated at Garnet High School, West Virginia State College, Union Theological Seminary, and Columbia University. In 2000, Charleston honored him by changing the name of one of its most historic streets, Broad Street, to Leon Sullivan Way.
Harrison C. Summers (1918-1983), a solder in World War II, described by historian Stephen Ambrose as "a legend with American paratroopers, ... the Sergeant York of World War II." More information about him is at Wikipedia here. He was born in Marion County and worked as a coal miner in Rivesville.
Nicholas Surovy played Mike Roy, one of Erica Kane's (Susan Lucci) husbands on All My Children in 1984 and was to return in 1998. He has appeared in other TV shows including Law and Order, Matlock, and Murder She Wrote. He is said to be from the Summersville area.
John F. Suter (1914-1996) was a writer of mystery and horror stories, in addition to being a research chemist. Over fifty of his stories were published in Alfred Hitchcock's Mystery Magazine, Ellery Queen's Mystery Magazine and other publications. An anthology of 19 of his stories was published by the University of Charleston and titled Old Land, Dark Land, Strange Land. He was born in Lancaster, Pa., but spent most of his life in West Virginia. He lived in Charleston for over 72 years.
Sir John William David Swan (1935- ), premier of Bermuda who resigned in 1995. He was born in Bermuda but was educated in Bermuda and West Virginia.
Stan Sweet (1927- ) has several times held the title of World Fast-Draw Champion. He appeared on Late Night with David Letterman in 1990. A 2005 article in the Beckley Register-Herald reported that he still held the world record for the fastest draw ever made - at 20 one-hundredths of a second to draw, cock and shoot a balloon. Sweet is currently is a weather reporter for of WVVA in Bluefield. He was born in White Sulphur Springs.
Dan Swiger is a successful businessman who commercialized the domestic natural rubber industry in the U. S. after the Guggenheims, Rockefellers, Henry Ford, and even Edison tried and failed. Swiger founded the Yulex Corpoation, the company leading the commercialization of guayule as an industrial crop. He grew up in West Milford, W. Va.
Steve Swisher (1951- ), a catcher from 1974 to 1982 for the Cubs, Cards, and Padres. He was in the All-Star game, 1976. In 1998, was inducted into the Mid-Ohio Valley Sports Hall of Fame. He was born in Parkersburg.
Nick Swisher, Steve Swisher's son, plays outfield for the Oakland Athletics. He is a 1999 graduate of Parkersburg High School. Parkersburg is considered his hometown, although he was born in Columbus, Ohio, according to the A's web site.
---
Front - A - B - C - D - E - F - G - H - I - J - K - L - M - N - O - P - Q - R - S - T - U - V - W - X - Y - Z