WOODROW WILSON HIGH SCHOOL HISTORY
Ross Hutchens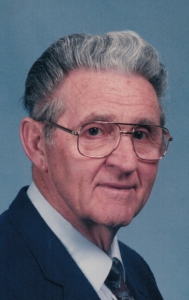 Here is the obituary of Ross Hutchens.
June 15, 1924 - March 28, 2014
On Friday, March 28, 2014 our most beloved Ross Avery Hutchens of Beckley, passed away peacefully at home following a short illness.
Ross was born June 15, 1924 in Crandull, Tennessee and was the son of the late William Franklin and Imogene Gentry Hutchens. Ross was the beloved husband of Catherine Marie Hutchens who preceded him in death in 2013.
Catherine and Ross had one son, William Ross "Buddy" Hutchens who died in 1989, after a short battle with cancer. Survivors are as follows: A Niece, Deborah Price Barker and Husband John Barker of Hartford, ME. A Nephew, John Edgar Price and his Wife Teresa of Gainesville, VA. Sisters in law, Christine Matthews and Husband Wadesworth of New Bern, NC and Betty Pate Craddock and Husband David of Beckley, WV. Ross and Catherine's daughter-in-law, Vickie Price Hutchens Sells and her Husband, Jerry.
Ross was a graduate of Mark Twain High School, Class of 1942.
Upon graduation, Ross enlisted in the United States Navy as an ETM-1C (Sonar) and served until 1946.
Ross entered West Virginia Institute of Technology in the fall of 1946 and earned his Bachelor of Science degree in Physical Education and Social Studies in January 1950. Ross received his masters degree from WVU in 1964. During his athletic career at WVIT, Ross excelled and lettered four years in football and three years in baseball. Ross played both guard and tackle on the football team. Ross played offensive, defensive and even played on the special team. His versatility was unique; very few players played all three positions. In 1999, Ross was inducted into the Athletic Hall of Fame at West Virginia Institute of Technology.
Upon completion of the new Woodrow Wilson High School, Ross "Coach" Hutchens was transferred there as Assistant Principal and later as Principal for 21 years until his retirement in 1986.
Ross enjoyed golf, but most of all "Coach" loved officiating Football and Basketball games with his partner Jim Parker for 47 years. In 1965, Ross and Catherine started Square Dancing for fun and relaxation and spent many hours traveling and making new friends with the Calico and Jeans Square Dancing Club. Ross was very active with his church, The Beckley United Methodist Temple.
On Thursday, April 3, 2014 at 3 PM, we will remember Ross "Coach" Hutchens with a funeral service conducted at the Beckley United Methodist Temple. The family will receive friends two hours before the service.The Reverend Randy Adkins will be officiating. American Legion, Post 32, Honor Guard, will conduct military rights. In lieu of flowers, the family suggests a donations of sympathy can be made to the William Ross "Buddy" Hutchens Memorial Scholarship Fund, payable to the Beckley Area Foundation, 129 Main Street, Beckley, West Virginia.